It takes our village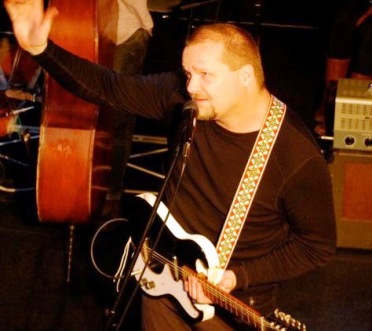 This story illustrates that Georgetown is a village, in the truest sense of the word. What began as an idea for a Georgetown "House Party" grew into an amazingly entertaining evening on Friday night because of the tight bonds and deep love we neighbors have for each other. When we heard the son of Georgetowner, Nancy Flinn – Aaron Flinn, a Vermont singer, songwriter and guitarist - would be in town, neighbor Eli Hengst, co-owner of Sonoma Restaurant decided to provide a venue. Next, all it took was a word from Nancy, and at least 70 neighbors and their friends showed up for one of the most entertaining evenings of the season.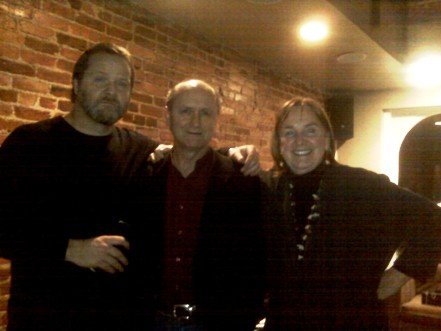 Flinn, the son of Georgetowner Nancy Flinn was on the final leg of a northeast tour performing original songs showcasing his new CD Release, "Miss Ready Blossom and the Seed of Dreams." Eight appearances in nine days, including Vermont, RI, NYC, Philadelphia, Washington DC and NJ, were capped off by Friday's performance. A local G-town house concert had been in the planning until Nancy's Poplar Street neighbor, Eli Hengst, owner of Sonoma Restaurant, stepped up in a generous move to support Flinn's music and offered the event room at Sonoma (in Capital Hill, but we won't hold that against him) to showcase Aaron's performance.
The evening turned into a Poplar Street Festival when 23 neighbors joined the crowd to celebrate the evening. Poplar Street moms and dads got babysitters for the night, singles invited friends and family, and many neighbors car pooled their way to Capitol Hill. Close to 70 people, ranging in age from five to ninety, attended the concert which ran from 8:00 pm to 11:00 pm.
Image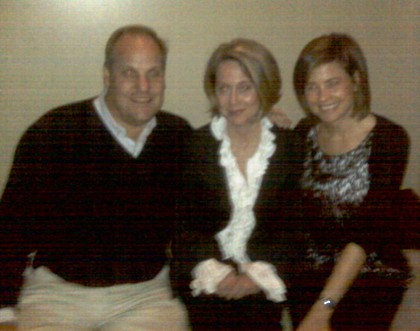 Some music lovers were there having heard about the event through email invites, some through Facebook pages, some word of mouth, including a group from Rose Park's Dog Park! After being introduced and lauded by fellow musician, Burnett Thompson, as "Vermont's State Secret", Flinn mesmerized the crowd for nearly three hours with his music and guitar techniques. His instruments include a voice that ranges from basso to falsetto, guitars, a ukulele and a harp guitar. His mom, Nancy, was told she was kvelling and she was! "Aaron has lived music since he was two, she said. "By the time he was twelve, he could do a bass run right along with Paul McCartney of the Beatles. He won band competitions, guitar competitions and his newest CD was named one of Vermont's best for 2011!"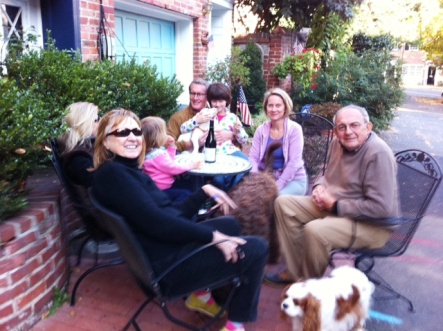 (In the photo at right: Nancy Flinn, Sarah Pietragallo (with daughter Francesca), David Keller with his goddaughter, Katherine Tallmadge, Dick Weiss, dogs Dewey & Alviar)
Flinn, a prolific musician and composer, is a graduate of Boston's Berklee College of Music where faculty named him one of the school's top singer-songwriters. His new CD, his eighth release, is considered a great complement to his increasingly voluminous canon. Bluegrass, rockabilly, breezy country and hard rock all rub elbows. Elements of folk, indie rock and classic pop combine with powerful vocals, poetic lyrics and finger-picking guitar. Flinn has an impressive body of original work performed solo and with Salad Days, his band. He described the evening at Sonoma as one of "the best, with an audience there to hear and appreciate music."
By Katherine Tallmadge