Isn't It Lovely?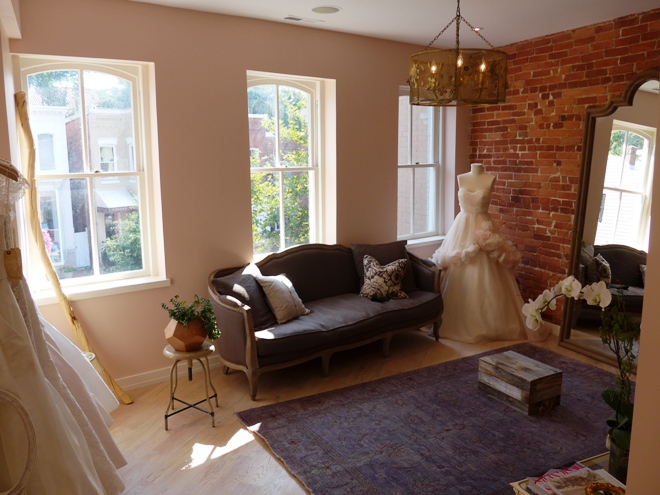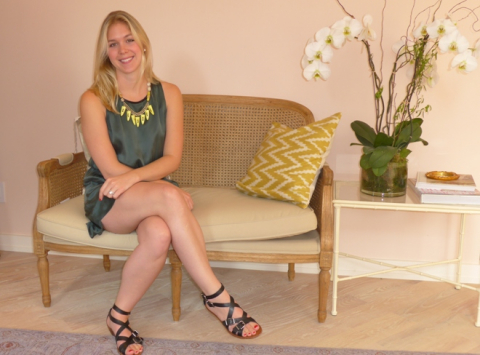 "When I got engaged three years ago, I started looking for a wedding dress, shopping here in D.C., and it was hard finding my price point. So I went to New York City for the weekend, where my sister lives, and visited Lovely. I fell in love with the store and the experience." Julia Simon, now the owner of Lovely Bride in Georgetown, kept in touch, reaching out to the owner until she was ready to open Lovely DC.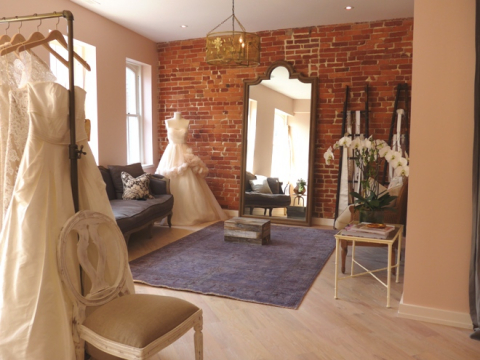 Georgetown was the only place she wanted to be. "Much like the NYC and LA stores, Lovely DC was looking for a space with a romantic and welcoming feel, some historical character to play up, in a neighborhood surrounded by other great small businesses. Georgetown offers all of that," said Julia.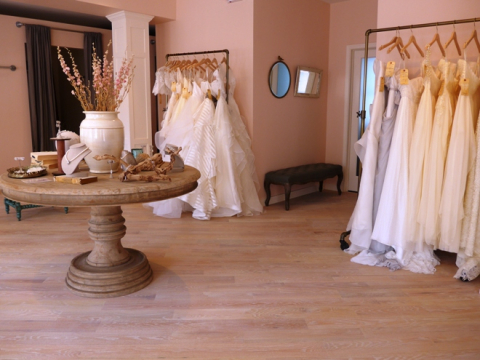 After scouting around for a few months, she found the perfect spot. Flooded with light, above Urban Chic in Book Hill, the loft space, uncommonly spacious, is actually the width of three row houses. The exposed brick and distressed wood serve as a warm, romantic backdrop for the elegantly flowing gowns.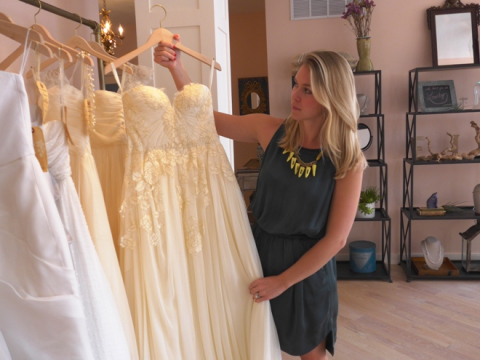 Filling the market gap with great designs at accessible price points, the boutique offers a beautiful environment, great service, and a carefully curated selection. Julia explained, "Lovely has something for everyone, from the classic D.C. bride to a more relaxed bohemian beauty. We carry some of the coolest up-and-comers like Sarah Seven, Carol Hannah, and Ivy and Aster as well as some of the classics, Anne Barge, Lea-Ann Belter, and Nicole Miller. The price point is also lovely with dresses from $1,200 - $5,000."
Lovely DC's Fall Trunk Show Schedule:
Nicole Miller – September 13th – 15th
Theia – September 20th – 22nd
Hayley Paige – October 4th – 6th
Anne Barge – October 17th – 20th
Lea- Ann Belter– November 15th – 17th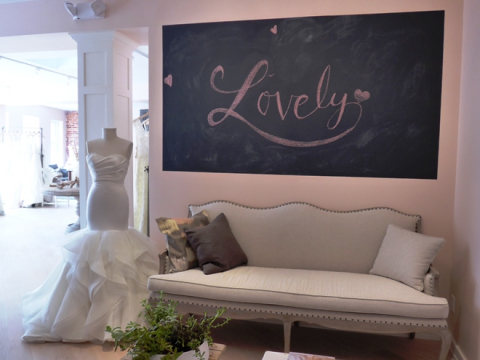 Lovely DC is located at 1632 Wisconsin Avenue (2nd floor). Tel: 202.735.0674