Irene lands at Dent Place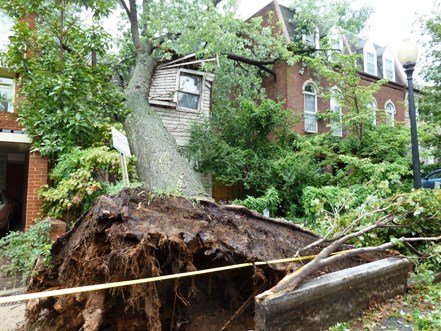 The winds slowed as Georgetowners made their way outside following Hurricane Irene's visit through the nation's capital. A tree fell on this Dent Place home owned by Margaret E. Cheney, according to D.C. government records. She is a cousin of former Vice President Dick Cheney, according to The Georgetown Ladies' Social Club by C. David Heymann. Neighbors said the house has not been occupied for some time.
Dick Cheney's memoir "In My Time" was reviewed by another Georgetowner, Maureen Dowd, in Sunday's New York Times.