IPSA: Home for Your Hair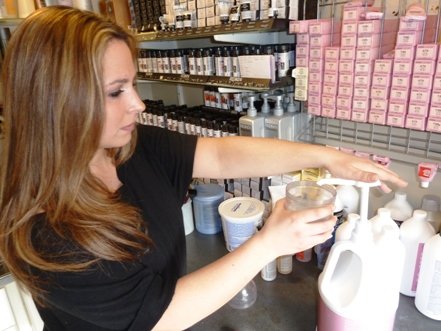 "We do hair. And hair only." That's the IPSA for Hair motto and one they've been dedicated to for 15 years. By the way, if you're wondering what IPSA means, it's Latin for "the thing speaks for itself." In this case, the legions of loyal clients and dedicated stylists (many of whom have been also been there since it opened) speak for IPSA.
One of the newest members of the team is Caroline Welch. Born and raised in Arlington, VA., Caroline majored in psychology at Georgetown University before starting a career in construction management. After six years, her then boyfriend (now husband) encouraged her to go to school for hair. "I've always loved it as a child. I'd put streaks in my own hair with a topical ointment (luckily it worked) and practiced on friends." Caroline said. With a little encouragement, it was off to Graham Webb Academy, where she assisted at IPSA. Hooked from the beginning, as soon as she graduated, she came straight to IPSA two years ago.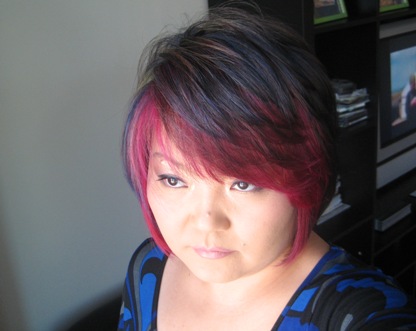 "The new trend is Keratin treatments, lots of shiny healthy hair, the natural look," Caroline explained. A stylists and a colorist, Caroline loves the whole process from start to finish. "Highlight-wise, I like the sun-kissed look. That's my technique. Graceful grow out instead of a stark line of roots. "I do everything: color, color correction, styling, bangin' blowouts."
"I love IPSA because it's small and like a family." Caroline lives in Falls Church with her husband and two bulldogs, Hamilton and Murphy.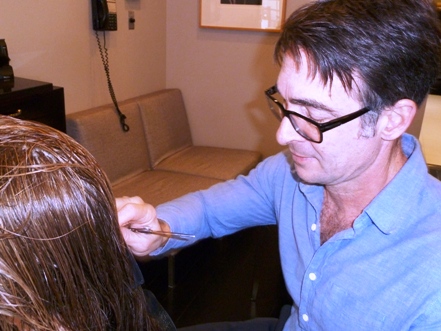 One of the "old-timers, "Brian Winter also considers IPSA home. Originally from Pennsylvania, he's been cutting hair here in Washington for over 20 years, and the last 15 at IPSA. While he can do any style, he's often considered a men's specialist. "When I was first into hair in the 80's, it was wild colors and cuts. " As many note, Washington is a conservative town, and short and trim is trending now for men. As Brian explained," We stick to hair. It's nice for cutters not to be distracted you can concentrate on the hair."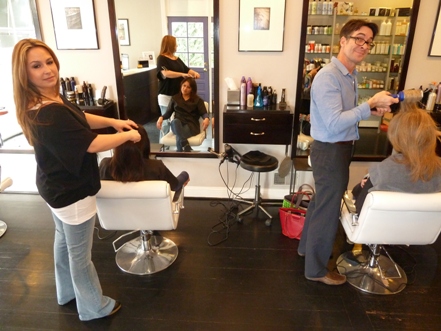 IPSA for Hair is at 1629 Wisconsin Avenue. Tel: 202.338.4100