Iosis Tapestry Designs at Yves Delorme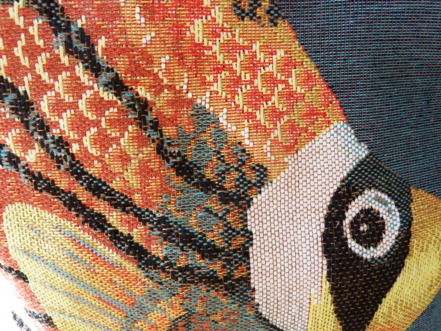 I was looking for a birthday gift at Yves Delorme when I discovered must-have Iosis Monet-inspired 'Mille Bloom' pillows and a 'Likuliku' fish design tote, all justified because I also got a 'Sawadee' (water lillies) tote for my friend. Cindi already has plenty of pillows.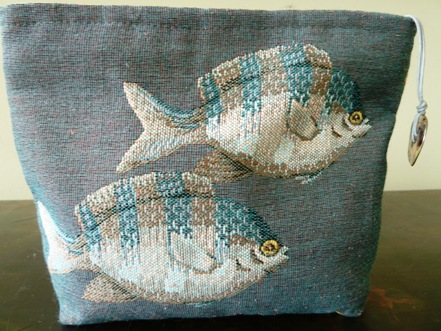 A French company that began in 1989, Iosis is known for creating colorful and unusual decorative accessories. Their unique fabric and tapestries are developed in a Paris studio under artistic director, Sylvie Schmitter. First painted by hand, the designs are then adapted for the weaving loom. The line is sold in France and here in Georgetown at Yves Delorme.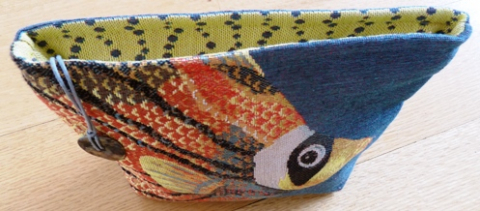 Great as summer clutches, the totes are $72.
Many designs have matching pillows.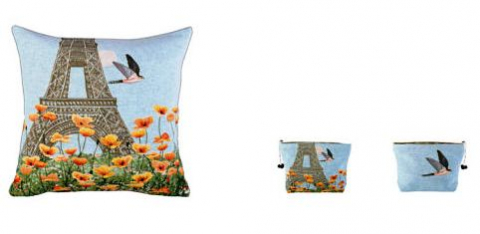 Yves Delorme is located at 3320 Cady's Alley. Tel: 202.965.1500