"Invention in Obsolete" at Proper Topper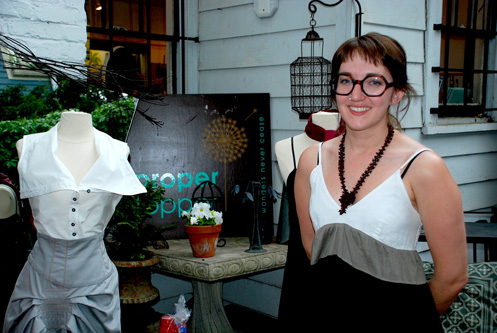 Proper Topper is known for its collection of unique and diverse objet d'art ranging from clothing to kitchen accessories.
This week Proper Topper celebrated a
Image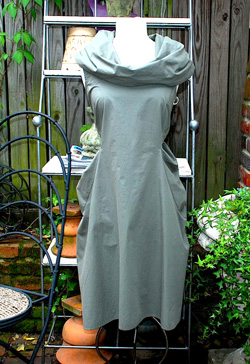 new addition to their boutique. Abigail Glaum-Lathbury displayed her "Invention in Obsolete" line in the quaint courtyard of Proper Topper this past Friday. Upon seeing the first few items it was clear that this was the perfect store for Abigail. Her style is distinct and beautiful in an unconventional way, modern yet structured with a classic feel.
Her inspiration for the line? She told me she had a fascination with the light bulb and its influence on society. Her ability to translate that idea into her pieces is very concise in the construction of her lines and angles. She described some of her winter line as a combination of heavy shapes embellished with ornate "fussy" lines; "men's esthetic in a modern feminine way." Many of her clothes transcend age boundaries; any woman could find something in her collection to make them feel special and bold.
Proper Topper's motto is "wonders never cease" and they have clearly found something wonderful in Abigail Glaum-Lathbury.