Interview with Joel Westbrook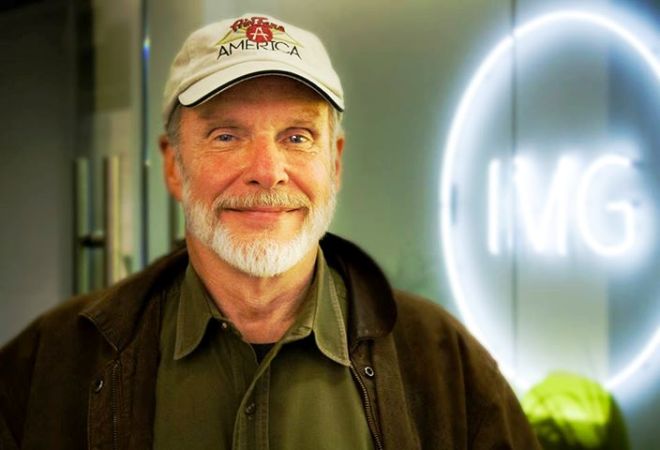 Joel Westbrook's 30-year career in television encompasses virtually all production and top management positions on a wide variety of media companies and projects. Prior to joining the Interface Media Group, Westbrook was founder and president of Alexandria Productions. From 1995 –2009 the company produced documentaries and other non-fiction programs for NBC, PBS, National Geographic Channel, Discovery, Discovery Science, Animal Planet, The Learning Channel, TBS and other domestic and international broadcasters.
Joel Westbrook holds an ABJ Degree from the Henry W. Grady School of Mass Communications of the University of Georgia.
• Tell us where you grew up and the most important lesson you can remember from that time that influences your work today.
I GREW UP ON A FARM IN GEORGIA. WE DIDN'T HAVE A TV. I REMEMBER RIDING INTO TOWN TO SEE ELVIS ON THE ED SULLIVAN SHOW. ONCE WE GOT A TV, IT OPENED THE WORLD FOR ME. AMAZINGLY I ENDED UP IN THAT WORLD. AS A KID, I LOVED JAQUES COUSTEAU FILMS, HANK AARON WAS MY FAVORITE BASEBALL PLAYER, BILL RUSSEL WAS MY FAVORITE BASKETBALL PLAYER, ROY RODGERS WAS THE KING OF THE COWBOYS, AND NATIONAL GEOGRAPHIC SHOWED ME THE WHOLE WORLD. SOMEHOW I MANAGED TO WORK WITH ALL OF THEM.
• When did you first come in contact with the "film" business and what about it initially intrigued you?
I WAS IN COLLEGE AT THE UNIVERSITY OF GEORGIA, PLANNING TO BE A LAWYER. I CHANGED MY MIND AND WENT LOOKING FOR ANOTHER MAJOR. FOR REASONS I DON'T REMEMBER, I TRIED PUBLIC RELATIONS IN THE JOURNALISM SCHOOL. IN ONE QUARTER I REALIZED I COULD SMILE AND I COULD LIE BUT I COULDN'T DO BOTH AT THE SAME TIME. BUT IN THE BASEMENT, HIPPIES WERE MAKING FILMS AND TV. I'M A STORYTELLER AND I IMMEDIATELY FELT AT HOME.
• Give us a quick run down of jobs you've held in the industry up until now.
I'VE WORKED ON EVERYTHING FROM FEATURE FILMS TO LIVE SPORTS, NEWS,
DOCUMENTARY, AND A KID'S CARTOON SERIES. I RAN ORIGINAL NONFICTION
PRODUCTION AT TURNER BROADCASTING, STARTED ORIGINAL PRODUCTION AT TIME LIFE AND OWNED MY OWN PRODUCTION COMPANY. I RAN A PRODUCTION FACILITY AND A POST PRODUCTION FACILITY IN LA. AT ONE TIME OR ANOTHER I FILLED EVERY POSITION IN NONFICTION PRODUCTION.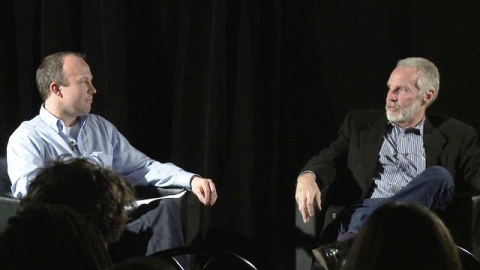 • Steven Spielberg and George Lucas recently predicted an "implosion" in the film industry, specifically the high cost of marketing movies and the urge of studios to make them for the masses while ignoring niche audiences. Do you agree with this prediction and why?
THERE ARE SO MANY CHOICES ON SO MANY SCREENS, I THINK BIG FILMS WILL CONTINUE AND HAVE TO SEEK A HUGE AUDIENCE TO PAY FOR PRODUCTION AND MARKETING BUT MORE AND MORE PRODUCTIONS FOR SMALLER AUDIENCES WILL BE MADE WITH SMALLER BUDGETS AND CREATIVE MARKETING.
• More and more people are accessing entertainment content on their computers, iPads or cellphones. Somebody is going to profit from this and, right now, Netflix seems to be in the best position, specifically with their local Washington D.C. metro production, House of Cards (which is up for 9 Emmy nominations). From you experience, do you see this as a trend or a major shift?
AS WAS TRUE WHEN CABLE TV CAME ALONG, THE ABILITY TO DISTRIBUTE LEADS AND THE MONEY FOLLOWS. ULTIMATELY DISTRIBUTION COMPANIES FIND THE WAY TO MAKE MONEY, BUT THEY ARE ALL VULNERABLE BECAUSE OTHER DISTRIBUTION METHODS WILL DEVELOP. FORTUNATELY, THEY ALL HAVE TO HAVE CONTENT TO SURVIVE.
• What advantages and disadvantages do you see for filmmakers today in this new wave of "digital production," whether it be documentaries, feature films or marketing videos?
EVERYONE CAN GET THE TOOLS TO PRODUCE. EVERYONE CAN DISTRIBUTE WORLDWIDE. THIS IS THE BIGGEST CHANGE I'VE SEEN IN FORTY YEARS. HOWEVER A CAMERA DOESN'T MAKE YOU A CAMERAMAN AND SOFTWARE DOESN'T MAKE YOU AN EDITOR AND HARD WORK AND TALENT WILL STILL MATTER. THE DOWNSIDE OF THE AVAILABILITY OF TOOLS AND DISTRIBUTION IS THAT THERE IS AN ASTOUNDING AMOUNT OF CRAP AND GETTING NOTICED AND FINDING AN AUDIENCE IS HARDER AND HARDER.
• What type of entertainment programing do you like to watch these days and why?
I LIKE HOUR DRAMA SERIES -- GAME OF THRONES, NEWSROOM, AND I'M TRYING OUT THE BRIDGE. I ALSO RE-VIEW SERIES - JUST FINISHED SOPRANOS AND DEADWOOD, AND NEXT WILL BE THE WIRE. THERE IS NOTHING NEW TO WHAT I LIKE -- GOOD STORIES WELL TOLD.
• Tell us your favorite story of working with a movie star.
I WAS PRODUCTION COORDINATOR ON A MOVIE STARING HENRY FONDA, EILEEN BRENNAN AND SUSAN SARANDON, WHICH SHALL NOT BE NAMED TO PROTECT ALL INVOLVED. WE WERE ON LOCATION IN NORTHERN CALIFORNIA AND FONDA WAS ARRIVING. HIS CONTRACT CALLED FOR A CAR AT HIS DISPOSAL. THE LEGISLATURE WAS IN SESSION IN SACRAMENTO AND THERE WASN'T A LUXARY CAR TO BE RENTED. I TOLD THE PRODUCER THAT ALL I COULD GET WAS A OLDS CUTLASS. THE PRODUCER DID A VERY PRODUCER THING. HE TOLD ME TO GIVE FONDA THE CAR BUT IF HE DIDN'T LIKE IT, IT WAS MY FAULT AND THE PRODUCER KNEW NOTHING ABOUT IT.
FONDA ARRIVED. I INTRODUCED MYSELF. HE SAID, "CALL ME HENRY." I REPLED THAT IT WOULD BE HARD BUT I WOULD TRY. I SHOWED HIM THE CAR. HE SAID HE WOULD GIVE A DAY'S NOTICE IF HE NEEDED IT; IN THE MEANTIME I COULD LET ANYONE IN THE CREW USE IT. HE WAS A PRO AND A GENTLEMAN AND A JOY TO WORK WITH.
• What is the best thing about working with the Interface Media Group and producing projects out of Washington D.C.?
VARIETY. DC IS A GREAT LOCATION FOR MANY TYPES OF NON-FICTION PRODUCTION AND IS GETTING BETTER FOR FICTION.
• What are some of the big projects you're working on now?
WE ARE LOOKING AT EVERYTHING FROM A MULTI-PLATFORM PROSPECTIVE. WE ARE DEVELOPING A PROJECT, SLAVES, ABOUT CURRENT SLAVERY IN THE US. IT WILL BE A FEATURE FILM, A CABLE OR WEB DRAMATIC SERIES AND A CORRESPONDING DOCUMENTARY SERIES. WE ARE ALSO PRODUCING A CABLE AND WEB PROJECT, AIR FARE AMERICA, ABOUT SMALL AIRPORTS WITH ADVENTURE, FOOD AND "PICKER ELEMENTS. AND WE ARE PRODUCING A MONTHLY TOWN HALL SERIES FROM COLLEGE CAMPUSES. VARIETY.