International Chefs Take You Elsewhere Without A Plane Ticket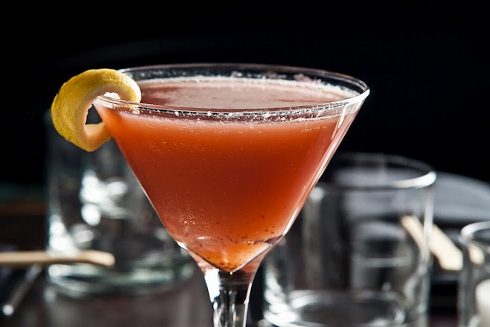 Consider it musical chairs, culinary style.
Every few months, Chef Richard Sandoval and his business partner, the famous operatic Maestro Placido Domingo, shake up the menu at Zengo with new fusion dishes that meld the flavors of Latin and Asian foods and spirits. This time around it's a combination of Hanoi and Havana that tickles the palates.
On Tuesday at a tasting, Sandoval and his chefs introduced their new small plates for the season, which included mysterious but delightful offerings such as cangrejo enchilado, morcillas, cha ca thang long, lemongrass arroz con pollo, lechon asado vermicelli and Hanoi pandan waffles.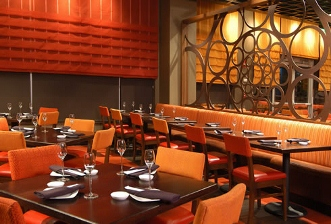 Not a loser in the Hanoi-Havana bunch, even if the diners' pronunciations strayed a bit off the mark. Or - what may have tripped up the tongue were the deliciously sweet specialty cocktails: lemongrass-lychee mojito, cereza daiquiri and boba cafecito.
The menu is available through June 30. Zengo – which means "give and take" in Japanese -- is at 781 Seventh Street NW, next to the Gallery Place/Chinatown Metro entrance. Tel: 202.393.2929.
It's worth a trip from Georgetown -- and definitely cheaper than buying round-trip airline tickets to Cuba or Vietnam. A word to the sound sensitive: don't be put off by the first floor lounge where the decibels attack. Beat it upstairs to the main dining room where the acoustics are mellow and you can talk across the table without having to shout. If you happen to be traveling to Miami, stop by their new restaurant there. Carlos Rodriguez, general manager of Zengo, says it will be opening in a few weeks. Sandoval's stable of restaurants encircle the globe including in places such as Qatar, Dubai, Mexico, New York, Las Vegas, Denver and Scottsdale.
And thinking of food, travel and clever promotion: At the Cherry Blossom Festival, a colleague registered to win a Lincoln and was given a card with numbers. She would win two gift certificates to a Jose Andres restaurant of her choice if she punched those numbers into a combination car lock, and the door opened.
"Not me, I'm not lucky," she lamented. "The only time I won anything was as a teenager in Austria when I won just a few Schillings in some little ol' drawing."
Lightening stuck again.
The car door popped open.
"It isn't the megabucks lottery," she later laughed. "But, oh, how sweet it is." Andres owns Zaytinya, Jaleo, Minibar, Café Atlantico and others.