Ingmar Bergman Centennial Through Sept. 3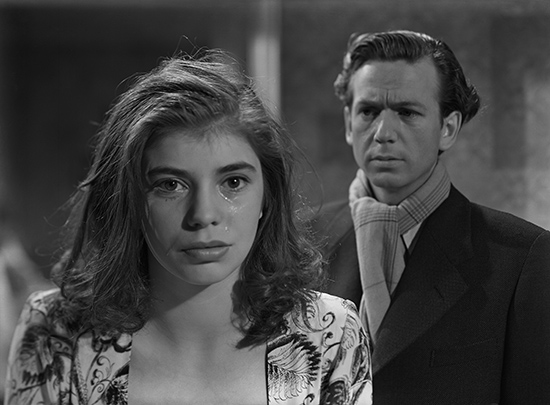 Through September 3, 2018, enjoy a series of films by Ingmar Bergman. The National Gallery of Art, together with the American Film Institute, the Embassy of Sweden, and the Swedish Film Institute, is pleased to present this retrospective on the occasion of Bergman's centenary.
Any assessment of the enduring legacy of Ingmar Bergman (1918 – 2007) should cite not only his landmark late films, but also his early work, broad formal range and expressionistic visual style, devotion to theater and music, and especially his gift for working with an ensemble of actors who routinely probe complex issues of morality, death, and faith.
The Gallery's focus is his early work of the 1940s and 1950s, while later films are screened at the AFI Silver Theatre. Special exhibitions and documentaries are shown at the Embassy of Sweden. Thanks to Janus Film, the Ingmar Bergman Foundation, the Swedish Film Institute, and to Kajsa Hedström, Jan Holmberg, and Brian Belovarac. The Gallery's series includes both 35mm prints and new digital restorations.
In the cover shot, To Joy, screened July 28th, borrows its title from Beethoven's Ninth Symphony. Set in a musical milieu, the young hero's ambitions as a violin soloist for a provincial orchestra fail to synchronize with his romantic involvements. Victor Sjöström shines as the orchestra's genial conductor. "Instances of honesty, and a touching but unrequited love, to magnificent music. I would not want to not have made it" — Ingmar Bergman. (1950, subtitles, 98 minutes).
*/
For a full schedule, click here.