An Indonesian Evening Sept. 5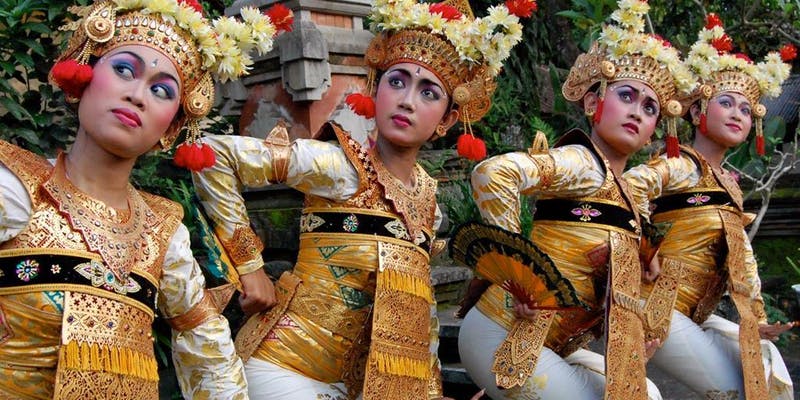 Enjoy an evening at the Embassy of Indonesia on September 5, 2019. From 7:00 to 9:30, step on Indonesian soil and experience their fantastic culture without ever getting on a plane.
Tour the Embassy and help celebrate 70 years of diplomatic relations between Indonesia and the U.S.
FEATURING:
1) INDONESIAN BUFFET
Enjoy a special Taste of Indonesian Food.
2) OPEN BAR
Experience a variety of wines, beer and other nonalcoholic drinks commonly found in Indonesia. .
3) LIVE BALINESE GAMELAN BAND AND DANCE PRESENTATION:
A gamelan is a an Indonesian multi-timbre ensemble consisting of metallophones, xylophones, flutes, gongs, voices, as well as bowed and plucked strings.(Wikipedia). Along with the band, experience an extraordinary dance presentation unique to Indonesia. Dressed in original costume, these dancers are bound to astound you with the moves they could only have learned from home.
4) DIPLOMATIC GREETING
Network with the diplomats on hand to answer any questions about Indonesia. If his schedule permits, we will receive a special greeting from the ambassador.
5) INDONESIAN ART:
One of the most fantastic elements of this embassy is the wide array of Indonesian paintings, sculptures, and artifacts. Most exciting is the unique architecture of the embassy itself.
6) INDONESIAN FILM:
A special cultural and tourism film will be previewed highlighting the beauty and culture of Indonesia.
*/
The Embassy of Indonesia is located at 2020 Massachusetts Avenue NW.