'Inclusionary Zoning' Sales Remain Skimpy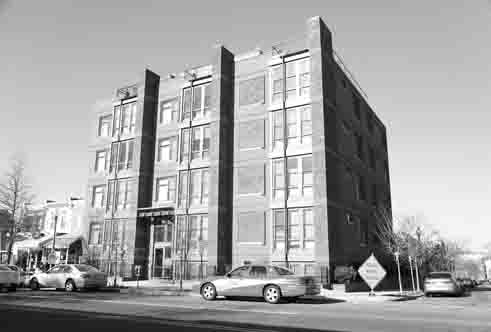 By Katie PearceCurrent Staff Writer
For the past few years, agent Suzanne Des Marais has been crafting specialty knowledge on an emerging niche in the D.C. market — selling "inclusionary zoning" units.
Though only seven such affordable units have sold in the District since the law mandating them took effect six years ago, it's an area demanding more attention as hundreds of new units become available.
"We have a pipeline into 2017," said Des Marais, whose 10 Square Real Estate firm has worked to represent developers on the often-tricky sales of these units in new residential buildings.
Under the city's inclusionary zoning program, developers of new buildings (both rental and condos) with at least 10 units are required to set aside between 8 and 10 percent of those units for certain income thresholds. The program got off to a sluggish start, but housing officials and advocates are pointing to recent progress, with 116 total rental and for-sale units created so far, and another 1,100 in the works.
The vast majority of those, however, have been geared toward renters. Between the program's slow implementation and the sizable challenges of selling the units, not many buyers have been able to take advantage so far.
The latest figures — though difficult to track and verify — show that the program has produced 13 for-sale units total, including the seven already sold and two that are under contract.
"We've been working on this since 2013, and we've only sold four units, so you can do the math," said Des Marais of 10 Square's work in this area. "It's a very specialized niche for us, and it's required a significant amount of investment both in time and labor."
There's maybe no one who understands the complications more than developer Art Linde, who has struggled since 2011 to sell off two inclusionary zoning units in his project at 2910 Georgia Ave., losing thousands of dollars in the process.
Though Linde reported that one of those units finally settled for purchase just last week, his troubles inspired him to pursue a lawsuit against the District — a case that remains pending.
"In [the city's] haste to implement the program, they essentially took two units from me," said Linde, who said his firm processed 1,000 names of interested buyers over four years through the city's lottery system — none of whom were deemed eligible to actually purchase the units.
Linde vows to "never develop real estate of this size in the city again," referring to his medium-sized buildings. The current inclusionary zoning system, he said, makes sense only for boutique buildings with under 10 units, or larger projects that can shoulder the burden. "I guess that's what they want, big-box condos," he speculated.
But Cheryl Cort of the Coalition for Smarter Growth warns that focusing on the complications of the for-sale units underplays inclusionary zoning's growing list of success stories, particularly in the rental market.
"We've produced thousands of affordable housing units in the city," she said, pointing to examples like the Cafritz project under construction at 5333 Connecticut Ave., which includes 19 inclusionary zoning units for rent out of its total 261.
"That's exactly what IZ is intending to do … to provide more affordable housing opportunities in amenity-rich neighborhoods where there would be little hope of providing them in any other way," Cort said. "It's a strong tool in a strong housing market."
Advocates — and now D.C. Council members — are also striving to clean up the existing law so more units can become available more easily.
Just yesterday, at-large D.C. Council member Elissa Silverman introduced a resolution encouraging the D.C. Zoning Commission and Mayor Muriel Bowser to make tweaks that would increase the number of units produced, and to set lower maximum prices and eligibility thresholds to ensure affordability for a broader pool of applicants.
Currently, the threshold applied for most of the city's available inclusionary zoning units is 80 percent of area median income, which comes out to about $86,000 a year for a family of four or just under $70,000 for a two-person household.
Advocates are also pushing the D.C. Department of Housing and Community Development to move forward with proposed new regulations that would require inclusionary zoning buyers to complete pre-purchase training and secure a pre-qualification letter from a lender, to ensure that the process can move more quickly.
For Linde, the absence of a "list of verified eligible buyers" sufficiently educated in the process proved to be the biggest sticking point for his Georgia Avenue project. "If they had all of these people pre-approved … then the program would certainly run more efficiently," he said.
The purchase that finally went through last week, he said, happened only after the buyer received multiple extensions and exceptions.
Des Marais agreed that it's been challenging "to find a buyer within a very narrow range of incomes who can also qualify for financing."
"The main obstacle," she said, "is an extremely complicated program that's much more complicated than a regular purchase," particularly for first-time buyers.
Another complication has been a simple fact of timing. Many of the new developments now completing construction and selling units actually got started before the inclusionary zoning rules took effect, so they didn't have to comply with them. In other cases, developers have gotten exemptions from the rules because of their location — the downtown district has been exempt, as have a handful of historic districts.
In a report last fall on the District's program, the Urban Institute also pointed to other challenges, such as condo fees that may exceed buyers' capacities, and the permanent restrictions on resale values that limit the return owners can see on their investment.
But Cort says the program is quickly improving, with the housing department smoothing out "a lot of the administrative problems" over the past year.
And Des Marais — who got involved in dealing with "such specialized sales" at the request of a developer who couldn't handle the intricacies — sees great potential in the program as more units become available.
She said for buyers, the program's biggest advantages are the promise of fixed housing costs, allowing for more savings, along with the "psychological benefit of homeownership" that puts them on a path to future real estate investment.
"People call me with great hopes for ownership," she said, including those "who never thought of owning before."
This article appears in the April 15 issue of The Georgetown Current newspaper, which includes a Spring Real Estate pullout section.