Inauguration Weekend Cocktails at The Fairmont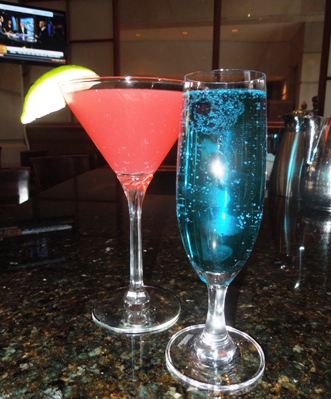 You never need a special reason to visit, but here are some festively fun cocktails you'll want to try at the Fairmont Washington, D.C., Georgetown during Inauguration Weekend, January 18 – 21, 2013:
Inauguration Libation
Tanqueray No. 10 Gin and Cointreau
Shaken with Fresh Orange and Lemon Juice
Cosmo-politician
Ketel One Oranje, Cointreau and Cranberry Juice
Shaken with Fresh Lime Juice
Barack on the Rocks
Woodford Reserve Bourbon, Freshly Squeezed Lemon Juice,
Mint and Simple Syrup
Biden Bellini
Barboursville Brut, Blue Curacao
White Peach Purée
Presidential Martini
Grey Goose Vodka, Dry Vermouth
Blue Cheese Stuffed Olives
$14 each served in the Loggia ...
The Fairmont Washington, D.C., Georgetown is located at 2401 M Street.