Il Canale Only DC Restaurant Ever To Win Honor from Italian Experts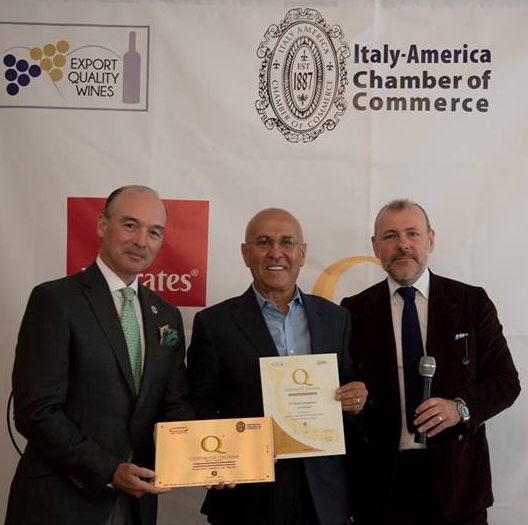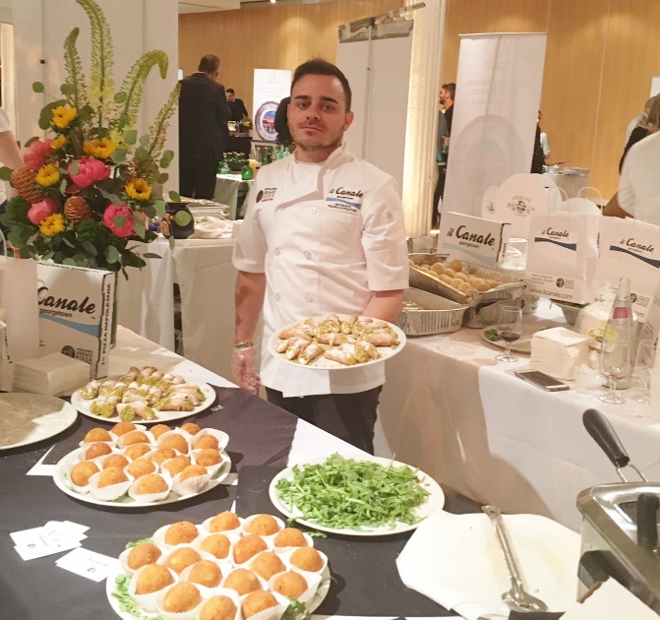 il Canale, Georgetown is the only D.C. restaurant ever to receive the top culinary honor from the Italy-America Chamber of Commerce and the National Institute of Tourism.
"…we are able to recognize and reward excellent purveyors of Italian food…" the Chamber said in presenting the award to Georgetown's il Canale and a contingent of leading Italian restaurants in New York City on June 8.
In connection with the award ceremony was the 7th annual show, "Ospitalita Italiana: The Authentic Italian Table," one of the best Italian culinary experiences that New York City has to offer, said a statement from the Chamber.
In order to receive Italy's prestigious National Institute of Tourism's seal of approval, a restaurant must meet extensive criteria, including a menu of authentic Italian wines and specialty food products. Also, dishes also must be exclusively prepared by Italian-trained chefs.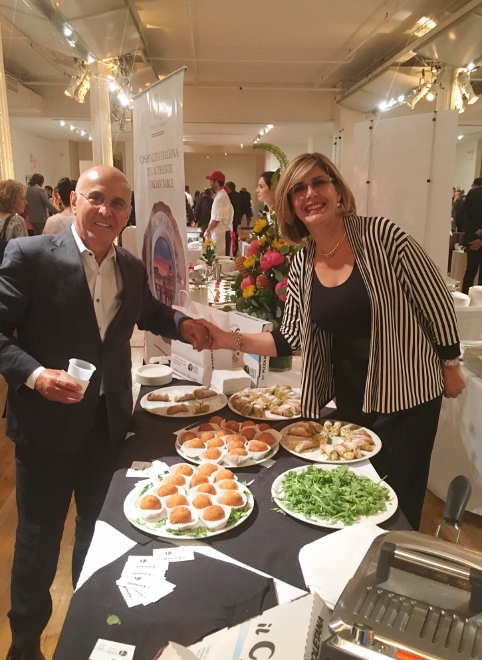 Restaurant owner Giuseppe "Joe" Farruggio accepted the plaque in ceremonies at the Consulate General of Italy in New York. Presenting the award were Italian Consulate General Francesco Genuardi, and Federico Tozzi, secretary general of the Italy-America Chamber of Commerce.
"Ospitalita' Italiana: The Authentic Italian Table" was held at the Metropolitan Pavilion, where more than 40 certified restaurants participated with tastes of authentic pastas, pizzas and much more. Il Canale was part of this event celebrating all things Italian. Joe was accompanied by his wife, Teresa, and il Canale manager Giorgio Greco. Il Canale served Cannoli Siciliani and arancini at the show. Teresa is the creator of il Canale's arancini.
Said the Chamber in its publicity: "This consortium, founded in 2005, is an association that consists of farmers whose main goal is to bring the best quality Italian foods and wines to the culinary market…. Most member companies own farms or vineyards, and Alba Exports works with them alongside the Italian government to transport their products abroad."