Il Canale Among Winners at Las Vegas Pizza Expo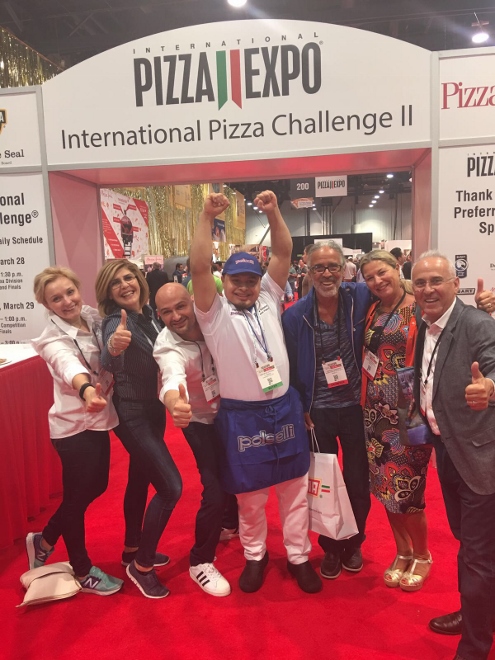 The il Canale, Georgetown, team competed with pizza makers from around the world at the International Pizza Expo in Las Vegas this week, and won a coveted 4th place in the Pizza Napoletana category.
Master pizza chef Carlos Salvatierra captured the honor. More than 40 others competed against Carlos. Congratulate him at the pizza oven when he returns to il Canale on 31st Street NW.
The ingredients he used at the Expo included San Marzano tomato sauce, buffalo cheese, basil, olive oil, natural yeast and flour double zero brand Polselli.
The il Canale team attending the event were (as shown in the picture); Alona (staff waitress), Teresa Farruggio (wife of owner Joe), general manager Matteo Russoniello, Carlos the pizza maker, Vincenzo Farruggio (Joe's brother) and his wife, and il Canale owner Joe Farruggio.