If the shoe fits, it's Sassanova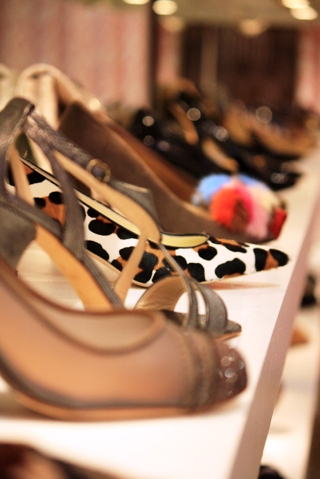 Tucked neatly between a bistro and a fine arts store lies Georgetown's Sassanova -- a shoe boutique geared to those with a passion for shoes, a love of fashion and a sense of great style.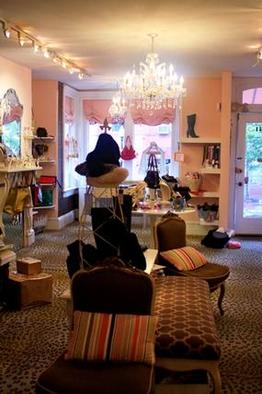 You don't have to be Carrie Bradshaw to want to gobble up the whole store.
It's midday. Shoe lovers mingle over the selection, receiving a warm welcome from manager Christen Brown. Pop music echoes softly from the speakers of her computer -- a modern touch to the boutique's fairy-tale décor. The buzz of Wisconsin Avenue fades into the background as clients slip into Sassanova.
"Sarah [Canova] and Sassy [Jacobs] are good friends and they both love shoes," says Brown, referring to the owners. "They opened the store here about eight years ago." They started incorporating bags and jewelry. Eventually kids' shoes. And then shops in Baltimore and Bethesda. The Georgetown boutique was the first store that set the Sassanova style.
In choosing the selection of shoes, storeowners Canova and Jacobs (who fused their names together in naming the shop) focus on shoes that can be used for both work and play. "We carry unique lines that you can't find anywhere else," says Brown. Take the Bettye Muller tweed pumps: a red, brown and black style shoe that can only be purchased from Sassanova. "We try to branch out and not carry the shoes you can find at every department store. We have specific lines that we carry throughout the years and always come back to every fall and spring."
The store is cute and cozy. The floor bears the Sassanova signature leopard-print carpet and the walls fashion a soft, pale pink, highlighted by the accented brown, wallpapered wall. Small, rectangular gold frames with sketches of shoes line the left wall near the entrance. A chandelier dangles from the ceiling, a tasteful addition over the jewelry counter featuring earrings, bracelets, watches and necklaces.
It's the three rows of shoes topped by a row of purses that customers gravitate towards. And it's the range of options -- from the navy flats to the chunky, sapphire sandals -- that marks Sassanova's selection as unique.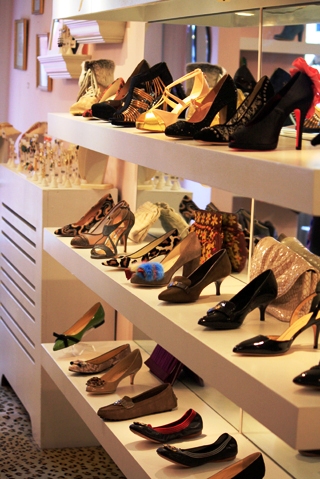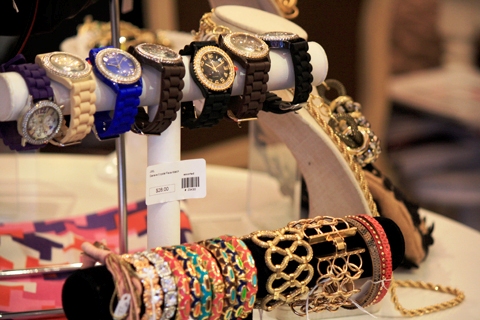 "We carry a little bit of everything, that's the fun thing about our store," says manager Christen. "You don't have to just walk in and expect only shoes. You can get the shoes for going out, the earrings to go with it and then the clutch." She laughs, "Get the spanx! There's a little bit of everything."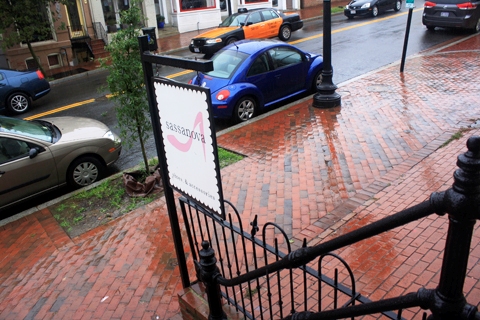 Sassanova is located at 1641 Wisconsin Avenue. Tel: 202.471.4400