Icon Rocker Steven Tyler Likes Italian Pizza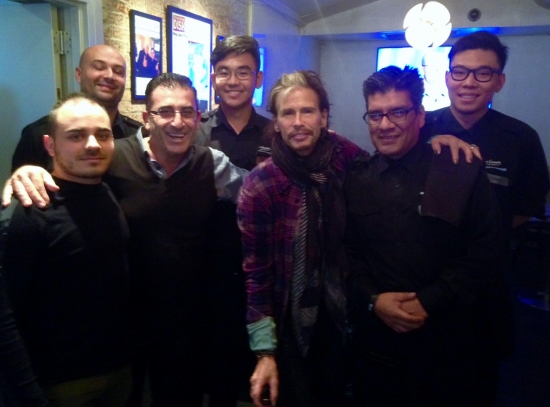 American rocker Steven Tyler dined at il Canale in Georgetown on Saturday. Tyler had Italian thin-crust pizza and salad.
He is best known as the lead singer of the rock band Aerosmith. He plays the harmonica, piano and percussion.
The singer-songwriter is also known for his high-energy performances and is often called the "Demon of Screamin" due to his high pitch screams and his wide vocal range.
After an early dinner, Tyler agreed to a cell phone photograph with il Canale management and wait staff. True to his image, he wears colorful clothes and scarves (see picture).
He was in town for Sunday's anti-addiction rally and concert on the Mall.
Tyler dined with his manager and a security guy. He was immediately recognized by fans at il Canale.