Ice Cream Anyone? DC Enters Phase Two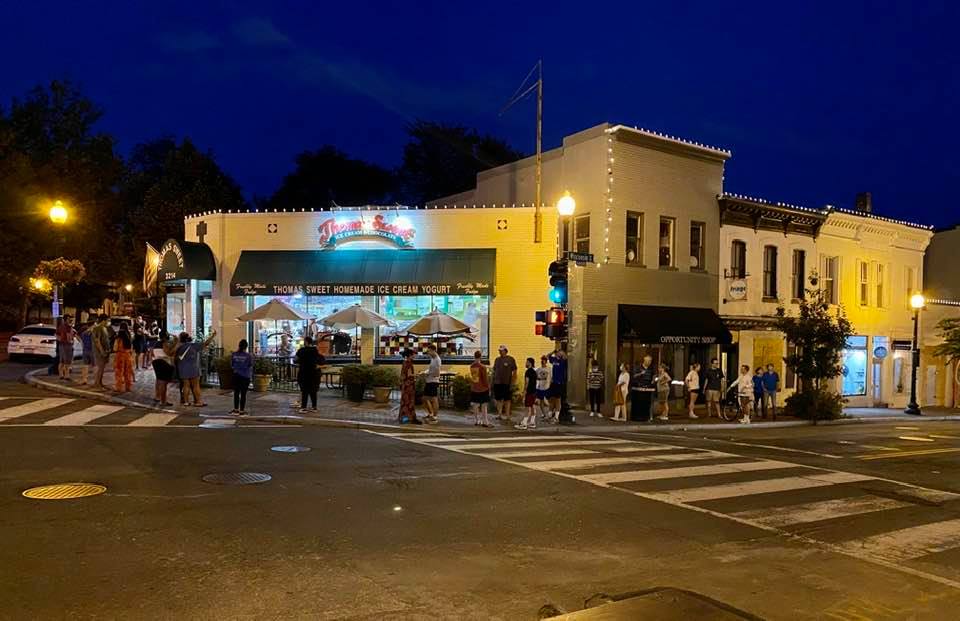 As we begin to venture out during Phase Two, please remember to wear a mask and keep a safe distance. Local restaurants and shops are opening their doors to welcome us back. Please support your favorite businesses now!
Here's the latest on what to expect:
Restaurants, non-essential retail and beverage establishments can open indoors at 50% capacity. Indoor dining must have tables six feet apart, with no more than 6 people to a table.
Gyms, yoga studios and dance classes can reopen with restrictions like having only 5 people allowed per 1,000 sq. feet and an emphasis on smaller group classes.
Movie theaters, entertainment venues are to remain closed. Certain programs and events could reopen if the venue applies and is approved for a waiver. Live music would also need to be approved by a waiver.
Houses of worship, churches can resume at maximum 50% capacity, with choirs discouraged.
Libraries can reopen at 50 percent capacity.
Pools: D.C. public pools will reopen for structured activities like lessons, lap swimming. The pools will not be reopened for recreational use beyond those structured activities until "likely mid-July."
Playgrounds can reopen.
Parks and fields may reopen for activities
Nail salons, tanning and waxing: Open by appointment only with stations at least six feet apart
Colleges and universities in D.C. can begin reopening, as long as they have submitted their reopening plan to D.C. Council.
Camps can reopen as long as there are no more than 10 people to a cohort.
DMV services: esidents will be able to enter the DMV to conduct driver's licenses services, vehicle registrations, and knowledge tests by appointment only. All documents that expire on or after March 1 are still valid until mid-September, so there is no need to rush to the DMV, Bowser said. To set up an appointment, click here.