I Scream! You Scream! Just Tap the App for Ice Cream!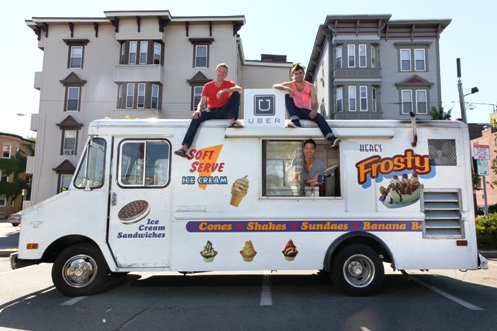 Where was on-demand ice cream when we were five?
Every kid's dream comes true this Friday, July 13th when Uber rolls out the ice cream trucks in honor of National Ice Cream Month.
You can request ice cream by selecting the 'ice cream cone icon' in your Uber app (who knew?). Set the location where you want the ice cream truck to show up and tap 'request ice cream delivery here.'
You'll receive an ETA and be able to communicate with the driver. The ice cream truck will deliver five ice creams (you will have the option to order more when the truck arrives).
Uber will bill your credit card card on file $12 for each bundle you order and hook you up with some sweet Uber swag. Available in, but not limited to, Friendship Heights, Bethesda, Georgetown, Dupont, Farragut, Downtown, Capitol Hill, U Street, and Arlington from 12:00 pm to 5:00 pm.
Capture your ice cream experience on video and upload to YouTube. Tweet with #OMGUBERICECREAM or share on Facebook and tag Uber. The creators of our favorite and the one with the most views will receive Uber weekend passes (up to $200).