Hurray for Those Who Advance Girls' Education Worldwide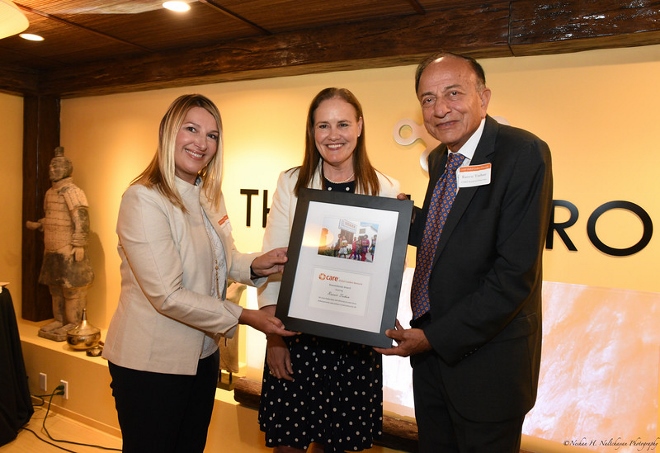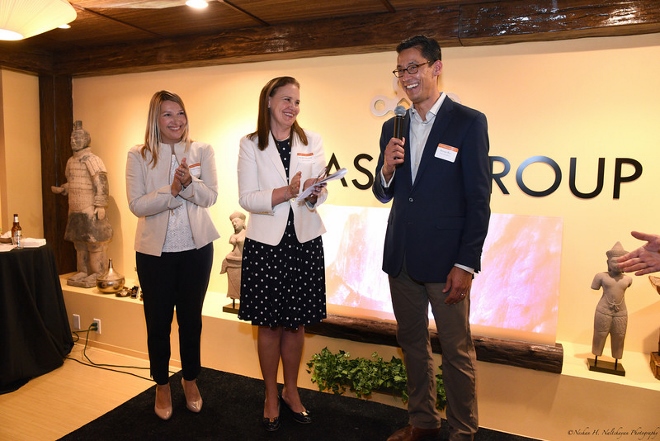 Daughters and granddaughters were the stars at an A-list reception by The Asia Group, a strategic advisory firm, celebrating philanthropic organization CARE on Thursday night, where the theme was educating young girls and women around the world.
Young women ruled the event. Some even introduced their parents and grandparents' palates to new kinds of foods, all from restaurants: Sunday in Saigon in Alexandria, Va., and Bindaas in Washington, D.C.
Honoree Ranvir Trehan, in keeping with the theme of women achieving power, was accompanied by daughter Veena and granddaughter Priya.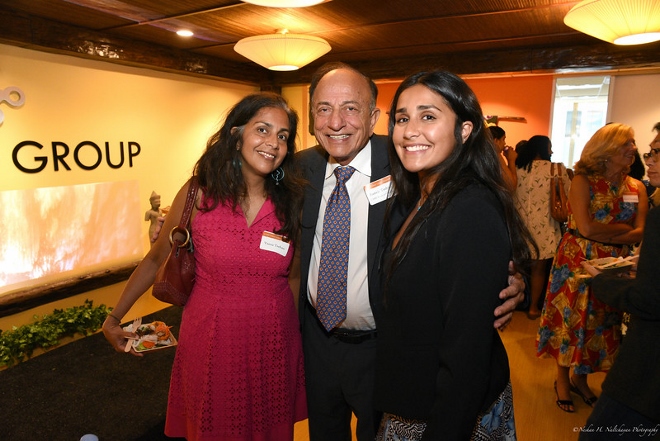 Both mingled and greeted the gathering with ease, which prompted Trehan to observe: "Women lead in our household."
The Asia Group announced its largest charitable gift in the firm's history of $100,000 to support the expansion of educational programs for girls in India led by CARE, the global humanitarian and development organization.
Suzanne Spaulding, a CARE Global Leaders Network (GLN) member, brought her daughter Charlotte Slaiman, as did GLN's Jorge Kamine of international powerhouse Skadden, Arps, Slate, Meagher & Flom -- who brought his daughter Audrey. Former Ambassador of Yemen to the U.S. Abdulwahab AlHajjri -- member of the CARE Global Leaders Network Advisory Board -- was accompanied by his granddaughter.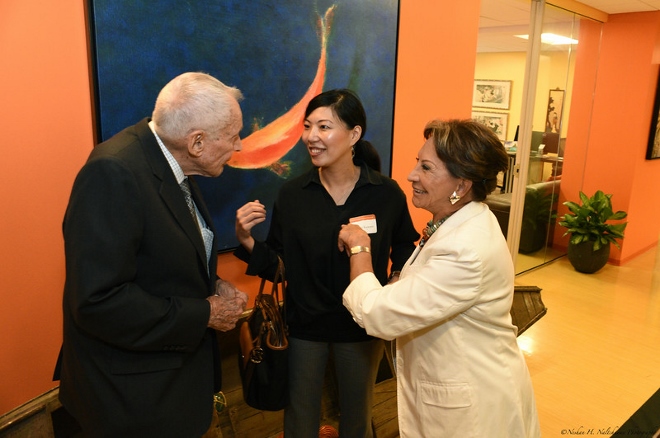 The humanitarian award to Trehan, a CARE board member, was presented by Michèle Flournoy, former U.S. Under Secretary of Defense and co-founder of the Center for a New American Security and WestExec Advisors, and by Heather Higginbottom, COO of CARE and former U.S. Deputy Secretary of State.
Trehan and his family live in McLean, Va. He is founder of technology giant SETA. Through their family foundation, Trehan and his wife, Adarsh, have donated generously to charities and cultural endeavors.
He noted that CARE has done "tremendous work" for women's health, education and advancement. "We gave something to CARE but we got a lot back…more than we gave," said Trehan.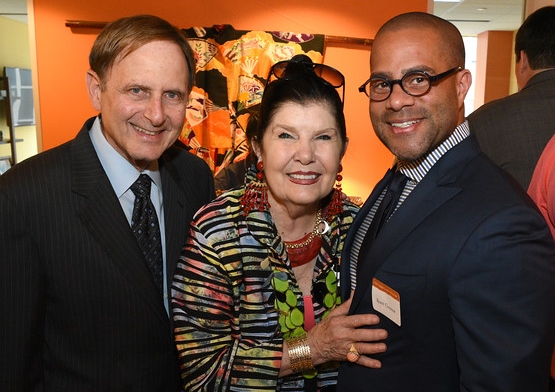 In praising The Asia Group for its new grant, Flournoy said: "The Asia Group Foundation is expanding its partnership with CARE from investments in the empowerment of women and girls in Vietnam and Nepal to include this landmark effort in India."
Rexon Y. Ryu, partner and chair of The Asia Group's board of directors, announced the grant will "expand CARE's girl's education project in India to an entirely new region of Uttar Pradesh, reaching nearly 30,000 additional out-of-school girls, teachers, parents, and community members."
The program builds confidence and teaches skills the girls need to overcome the social and economic factors that keep them from school, prepares parents to embrace educational opportunities for their daughters, and engages men and boys to be part of the support system.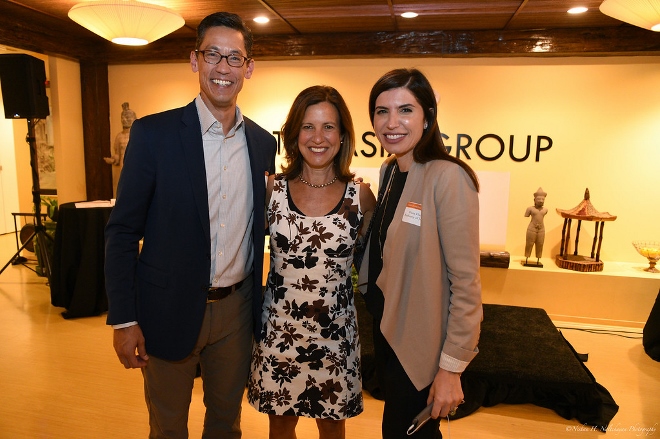 The reception, which drew some 80 guests, also celebrated the CARE Global Leaders Network, an initiative to raise awareness about the importance of U.S. leadership in humanitarian and development aid for national security and global security.
Trehan and his family have invested millions in CARE's work, focusing his philanthropy on innovative programs with the potential to create lasting change for women and girls. He has a special tie to CARE's 70-year legacy of helping those in need. His father, a doctor, helped CARE distribute milk powder to poor families in the Himalayas of India when Trehan was a young boy.
Higginbottom said: "The approach has been so effective that CARE is working in partnership with the government of India to expand the program to other states across India where the needs are greatest, and this commitment by The Asia Group Foundation will make that possible."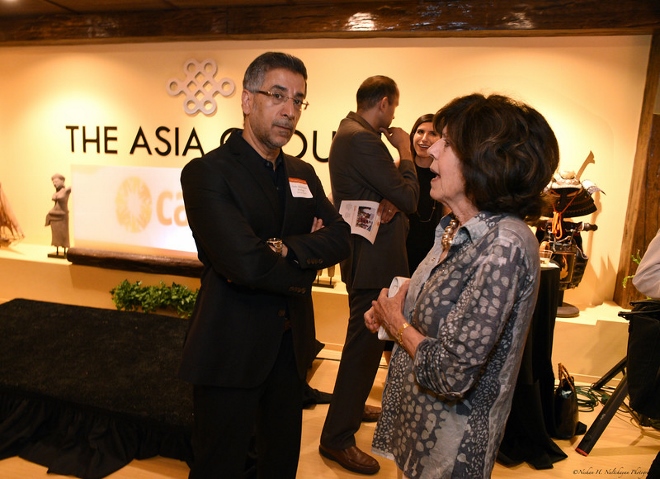 The Asia Group, based in Washington D.C., has an affiliated office in Hong Kong. It is an advisory firm to leading companies seeking to excel across Asia.
Guests included David Ray, CARE's VP of Advocacy; Mami Kawano and Katsuto Hisano, first secretaries, economic section at the Embassy of Japan; Dana Daoud of the Embassy of Jordan; Brett O. Greene, CEO & president of American Management Corporation; Ana and Jon Utley (GLN members); International Student House board of directors member Didi Cutler; Daryl Edwards of the Embassy of Australia; arts leader Judith F. Terra; lawyer and international gourmet chef Cary Pollack; Lee Brian Reba, executive director, corporate affairs, the University of the District of Columbia; Beth Mendelson of the Voice of America; interior designer/charity leader Barbara Hawthorn (GLN member); and longtime CARE supporters Peter and Pilar Lunt of Alexandria, Va.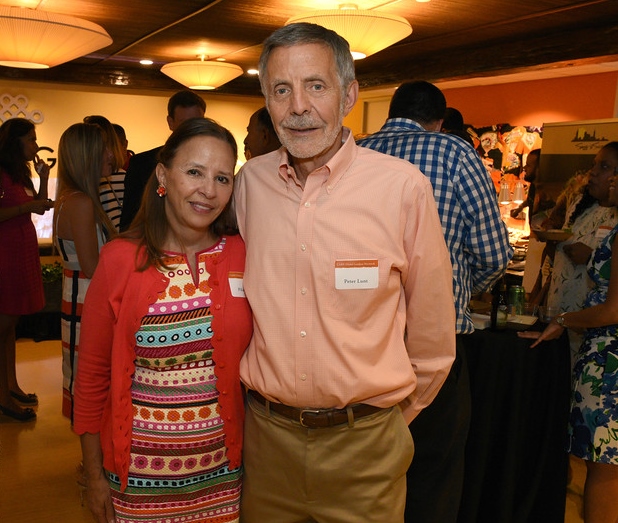 Global Leaders Network Advisory Board members, whose purpose is to promote America's legacy of humanitarian and development assistance as a critical component of national security and global stability, included Martha Rees, David Cooper and Dick Crawford.
For more information, contact Beth Solomon, managing director for external affairs and development at CARE, via beth.solomon@care.org.