Hungry in Seattle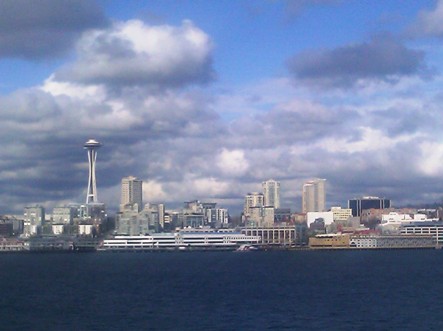 I travel a lot for work. Mostly to the same places (NYC, LA, New Orleans, Charlotte), but once in a while I have the opportunity of discovering a new city, as I did this weekend. There are two ways I like to discover new cities: through their beauty boutiques and spas, and through their culinary offerings. This weekend, I did the latter in Seattle.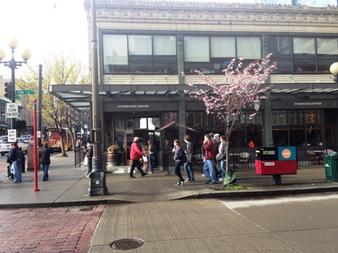 Not very original, but a must-see and must-do was starting my day by having coffee at Starbucks' original location on Pike Street. It looked like any other Starbucks, but somehow the coffee tasted special and the baristas seemed extra friendly.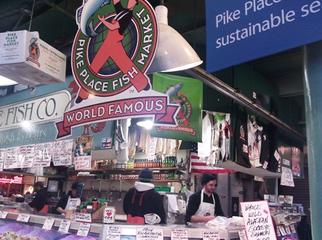 Also a must-see, I was told, is Pike Place Market, right across from that famed Starbucks location. I saw fish being thrown, saw the most beautiful flowers (everyone in Seattle it seems likes to buy bouquets for their homes, or their loves…), and had some dates for breakfast to go with my delicious espresso.
A few dates of course won't keep me sated for long… so by the end of my walk through Pike's market, I was delighted to find Seatown SeaBar and Rotisserie. As a lover of seafood, I had to try some oysters and crab to compare them to the ones I eat in New Orleans. I tried Kusshi and Penn Cove oysters, both much smaller, saltier, and fishier than the larger New Orleans oysters I am accustomed to. Also, more expensive. The lovely server told me she was from Alaska, and we started chatting about seafood. I told her of my experience with crawfish and crabs in New Orleans, at which point she insisted I try the Dungeness crab – indeed, her family fishes for these. I was not disappointed. This creature was about three times the size of a New Orleans crab, and tasted quite different –more like lobster, the sweetness of which was enhanced by a delicious Washington State Chardonnay.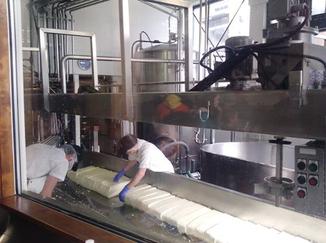 On my way back to the hotel, I couldn't help but stop in Beecher's Handmade Cheese store. Initially, it was their famous mac and cheese that attracted me, but I ended up leaving with delicious goat cheese and Camembert. It was amazing to watch them make cheese right in front of my eyes. And it was amazing cheese to eat!
That evening, dinner consisted of sushi. The hotel recommended Shiro's Sushi, and I was not disappointed. That was possibly the best sushi I have ever had, and also the first time I was sternly instructed to avoid the soy sauce on most pieces. Salmon, abalone, giant clam, and more. All fresh, all local, all probably alive a few hours earlier.
As a nightcap, a girlfriend had recommended The Bookstore, the bar in the Alexis hotel. There, I met Damian, the bartender and whiskey expert, who educated me about the niceties of scotch. He also made a delicious burnt Manhattan: dark, not too sweet, the perfect desert to end a day filled with fabulous culinary experiences.
Overall, I have to admit, I fell in love with Seattle.