Hungarian Musical Genius Feted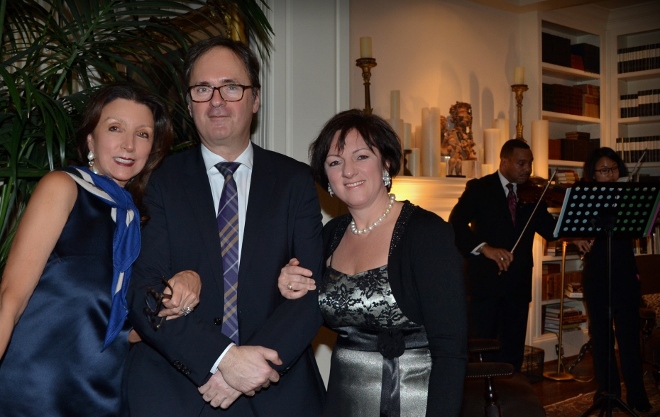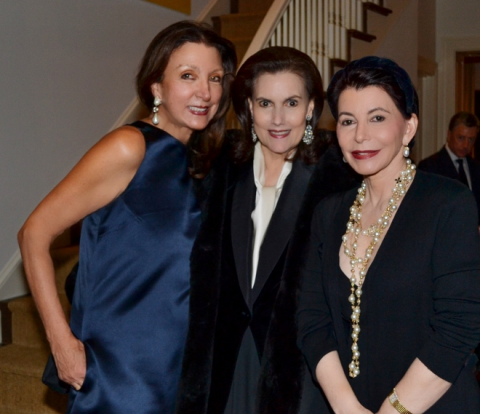 With Hungary's ambassador in attendance, D.C. hostess and interior design executive The Hon. Aniko Gaal Schott hosted an intimate reception Saturday night to introduce Csaba Káel, CEO of Hungary's famous Müpa Budapest (Palace of The Arts), the equivalent of the Kennedy Center.
Káel also is chairman of the organization that runs both the Budapest Spring Festival and the CAFe Budapest Contemporary Arts Festival. He has directed and produced numerous Hungarian films and directed more than 40 operas worldwide, include in Shanghai, China. He is currently working on yet another opera production, Kalman's Die Csardasfurstin.
The ambassador to the USA, Dr. Réka Szemerkényi, was joined by her husband who only hours before arrived from Budapest. Among the 40 or so invited guests were social writer Mary Bird, Joann Mason, Washington Life senior editor Kevin Chaffee, Diane and Roland Flamini, and Alexandria de Borchgrave.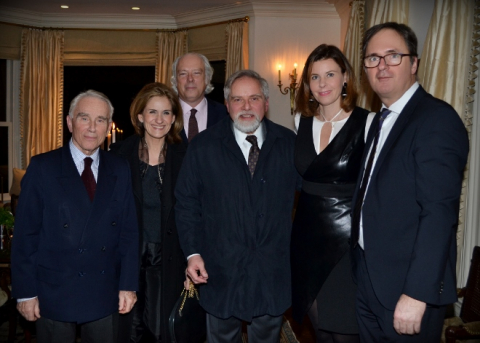 Hungarian fare at the reception at the Schott's Foxhall home consisted of caviar, smoked salmon, bite-sized pancakes, and cream-filled pastry, among other delicacies.
Schott is an American-Hungarian and is active in Hungarian cultural events and celebrations. She spends significant time in President-Elect Donald Trump's social hotspot of Palm Beach, Fla., dubbed the to-be Winter White House.
Perhaps partly due to Trump's Slovenia-born wife Melania, it might be conceivable that Eastern European folks will be so "in" for four years, and, who can predict, maybe more. Could be, in the entire scheme of things nowadays, you might get extra points if you can speak with an Eastern European accent or live in Kalorama.
An exclusive post-inaugural brunch, "Salute to Freedom," will be held Saturday, January 21 by the Hungarian embassy to celebrate the inauguration of the 45th president of the United States.