HRC Chefs Night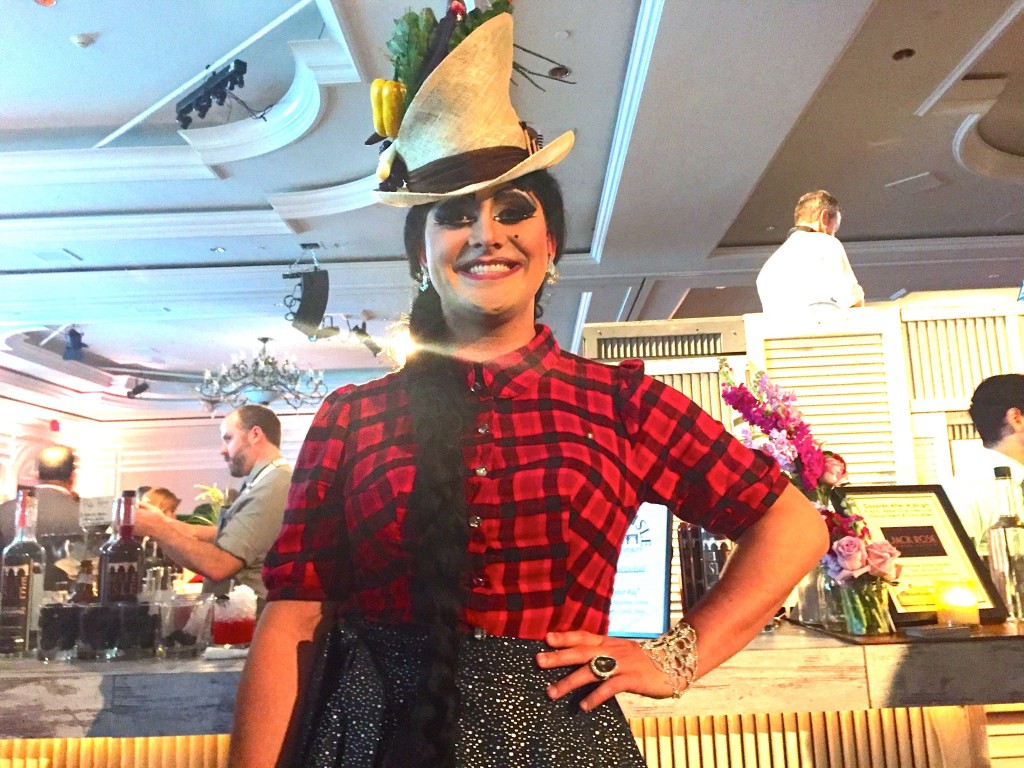 "I'm with Edible DC Magazine; a local food magazine and I volunteer every year for this event in drag ….. so I come over to help and it's a great opportunity. I just love seeing all the chefs and bartenders come out to support equality." Had he not been in drag, we may have recognized him; but that not being the case, here is the photo – let the I.D. contest begin.
Edible DC Magazine launched a little over a year and half ago, backed by the award winning Edible Community. "Releasing each issue is like dropping your kids off at the first day of school, you question all your decisions from editorial to design. The good news, after a year and a half with lots of bumps and bruises we are thriving." The mission of Edible DC is to nourish, support, educate and celebrate the growing local food community within and surrounding Washington, D.C. and on the farmers, growers, fishers, home cooks, chefs and others who energize the culinary community.
Anyone who skipped lunch before the Chefs for Equality event at the Ritz-Carlton is probably having buyer's remorse. Suggestion: Skip the scales. But thank you Chefs, we'll get over it. Those would include West End Bistro, Birch & Barley, Carmine's, Bar Pilar, Mango Tree, Cafe Dupont, District Commons, Matchbox, Slate Wine Bar, The Daily Dish, 1789, Lincoln, Bourbon Steak, Central Michel Richard, Dolci Gelato, City Perch, Susan Gage Caterer's, Dog Tag Bakery, and least we forget – Sticky Fingers Sweets & Eats!