How to Pick The Best Cantaloupe & Delight Your Friends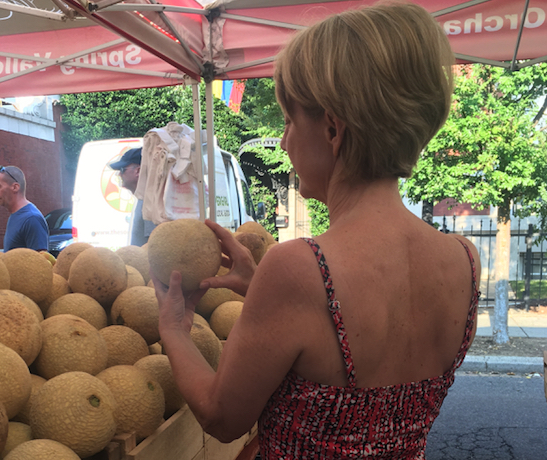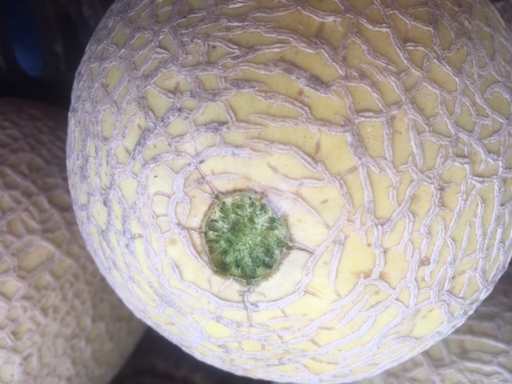 I'm not exaggerating! I think I've become the most popular person in the area and I credit it to a new variety of cantaloupe called Flavorburst. I buy them at the Dupont Circle Farmers Market on Sundays from Spring Valley Orchard and Farm in West Virginia. Perfectly sweet, juicy, and velvety in texture. Because of their thin skin, they pack more meat than a huge cantaloupe, and are only $2 each. I've shared them with neighbors, friends, colleagues, clients, and community organizations.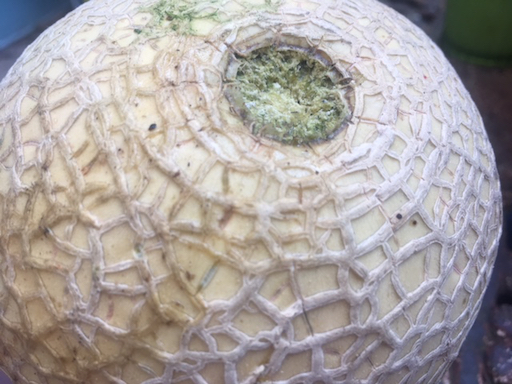 In fact, I get so many orders for them, I had to buy 20 last week (no one wants to get up early enough on a Sunday morning!). There are still six left on my windowsill from a week ago because I've perfected how to choose enough to last almost two weeks: ripe, medium ripe and unripe. This is how: An unripe Flavorburst Cantaloupe has a small, green circle at the top. Keep these on your windowsill or kitchen counter until ripe.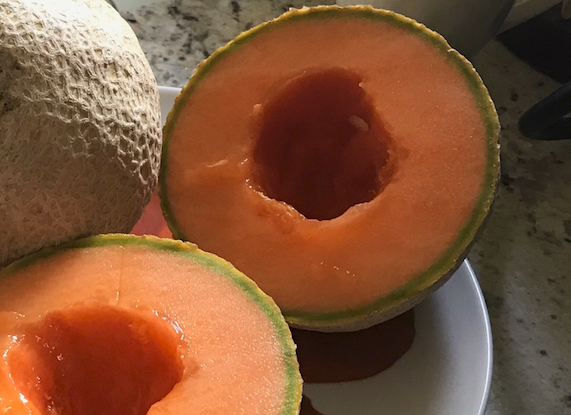 A ripe cantaloupe, on the other hand, develops a larger, yellower circle, with tiny cracks, and smells cantaloupe-y. Slice it, serve and share it immediately, or place it in an airtight baggie in the refrigerator for a couple of days.