House of Cards Chief of Staff Gets Starbucks Fix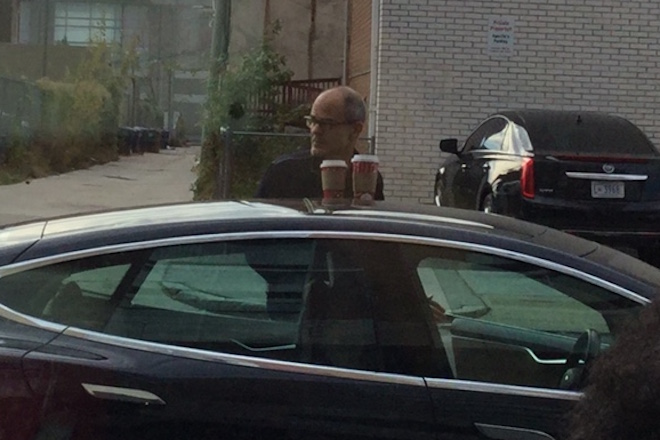 In the new reality TV show formerly known as "Washington," House of Cards Chief of Staff Doug Stamper (Michael Kelly) stopped by at Starbucks in Shaw at 8th and O Sts. NW Thanksgiving Day, chatting briefly with fans before heading off to Mar-a-Lago -- I mean, a turkey dinner somewhere.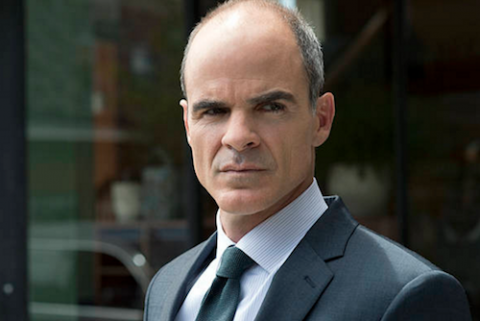 While the show films in Baltimore, it draws extras from D.C., as well as the occasional star visit. In a March interview with Entertainment Weekly, actor Kelly talked about the bizarre "life imitates art" aspect of the campaign/show, now in its fourth season, as well as how he gets into character to play the hard-as-nails Stamper, who serves the same role for President Frank Underwood that Reince Priebus will perform for Presi....Preside...Pre... (just can't write that yet) Donald J. Trump.
EW: The Underwoods are obviously scary, but Doug is scary. He's so emotionally stunted. How do you get into that mindset? He's not exactly evil; he's complicated. Michael Kelly: At its heart, it's all about addiction. Frank, work, alcohol, Rachel, everything, you know? … Beau [Willimon, the showrunner] said to me before we ever started, "Don't emote. At the end of season 1, I want everyone to say, 'What the f— is up with that guy?" From that came Doug's voice and the fact that he never smiles. Beau laid the groundwork for that character, and I just had to say the words.
Actually, it was Kelly's Stamper voice in Starbucks that first attracted the attention of this reporter. Even "I'll have a venti chestnut praline latte" can sound weirdly menacing, when spoken in "Stamper."
In a typical House of Cards storyline, the Chief of Staff gets physical and threatens to strangle the in-over-his-head White House press secretary.
But we're not expecting under-qualified Cabinet officials (Ben Carson) or White House staff members, right?
They're all going to be terrific...