An Hour Outside of DC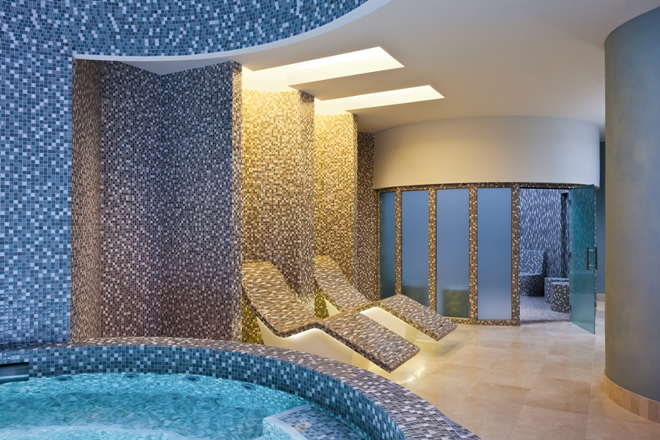 An hour outside of DC, there is this magical place called Salamander Resort & Spa. Per founder Sheila Johnson's guidance, this resort feels like her home. An amazing home where everything is perfect – and still feels cozy and homey. I go there for some quiet time, for some girlfriend time, and soon, hopefully for a romantic weekend getaway with my husband.
Most of all, I go there for the best massage in the world. I am fortunate to have the opportunity to work with the spa, as they carry Alchimie Forever along with other great brands including Natura Bisse, Caudalie, Sprayology, and more. After going to the spa as a vendor partner for over a year, I decided it was time to go to the spa as a customer. So in December last year I booked a massage, forgetting to mention that I prefer a female therapist. When I got there, I was introduced to Brian. Not wanting to come off as high maintenance, I bit my lip and said nothing. Good for me, as Brian gave me the best massage I have ever had! I was back at the spa with Brian on Thursday for a second visit… this will now become a quarterly thing. Brian looks like Michael Jordan and his hands are just as large and powerful as I imagine Jordan's to be. His fingers know to look for knots and pain points even when the guest can't quite describe them. My theory is that is because Brian is a former horse trainer (he still fox hunts), and as such has had to figure out what horses need without them being able to speak to him.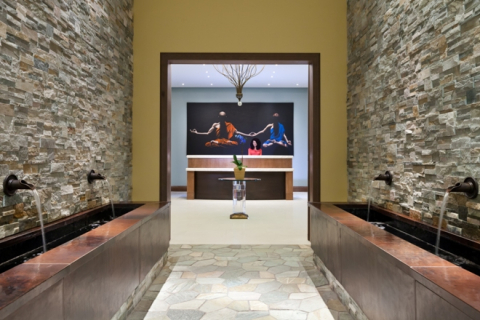 Brian is the key to making this treatment amazing, but not the only reason I can't stop coming back. Beyond the spa amenities, here is what makes this the best massage in the world. The spa rooms are large and have floor-to-ceiling windows that let natural light in. A sign of how someone has thought of everything is that the blinds are open during the part of the massage that happens "face down" and then closed by the therapist before the guest is invited to turn over and "face up." The linens are the softest I have ever felt. The massage bed is heated and positioned to help the guest feel perfectly comfortable. The oil blends used during the massage are my friend Michael Scholes' Laboratory of Flowers brand of essential oils, and the best part is that you get some at the end of the massage to take home with you, so that a little bit of the spa comes with you.
And this is just the massage… Apparently the facials are just as amazing, per BFF Heidi Kallett of The Dandelion Patch loves Huda as much as I love Brian.