Hotel Monticello to Become The Graham Georgetown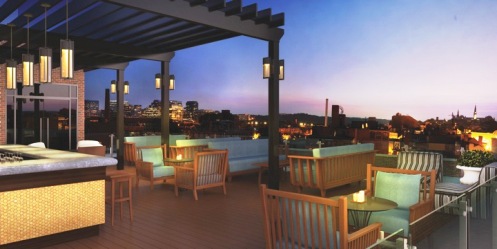 "When one door closes, another opens; but we often look so long and so regretfully upon the closed door that we do not see the one which has opened for us."
Alexander Graham Bell
After a multi-million dollar makeover, look for Hotel Monticello to reopen in April as The Graham Georgetown. That makes two Georgetown buildings named after the inventor of the telephone. Bell's art deco Volta Laboratory and Bureau (now known as the Georgetown Heating Plant) is currently being sold.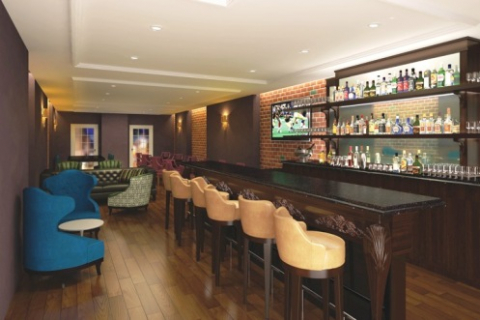 Florida-based Mast Capital acquired the property in November 2011. CEO Camilo Miguel Jr. explained his company's interest, "DC is one of the most exclusive hospitality markets in the country. It's a rare acquisition opportunity, and Georgetown in particular has extremely high barriers to entry." He added, "The cultural climate of historic Georgetown also proved inspiring. The people, the energy and the sophistication of the clientele all contribute to the uniqueness of this location."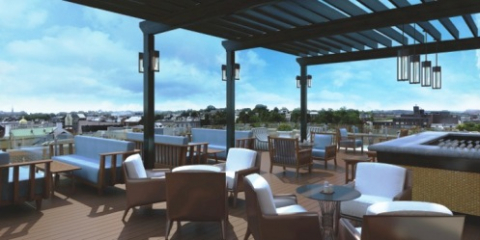 The hotel will feature a 3,000 square-foot rooftop bar called The Observatory, a 1,000 square-foot cocktail lounge and in-room dining. Hotel Monticello did not have a restaurant or room service.
From the rooftop, guests will have a panaoramic view of Georgetown, the Waterfront, Kennedy Center and Washington Monument.
The seven-floor hotel will include 30 guest rooms and 27 suites (Monticello had 38 guest quarters) "decorated with chromatic accents and cozy, modern furnishings. In the oversized suite bathrooms, guests will bask in classical lighting amidst white marble and stone-tile mosaic decor. Dark wood vanities, fine Bvlgari products, and plush robes and slippers complete the spa-like experience."
Another amenity not offered by Hotel Monticello: a 24-hour fitness center.
The Graham Georgetown is located at 1075 Thomas Jefferson Street. Tel: 202.337.0900.