Hot, Hot, Hot: Panama City Booms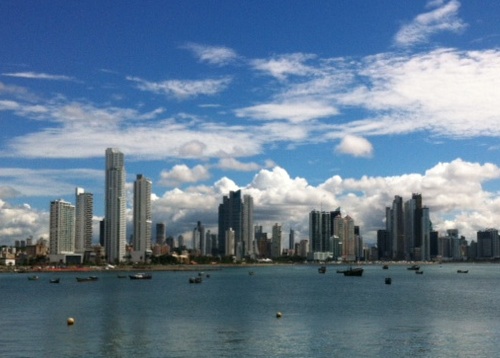 Think D.C. has had a warm summer? Venture down to this tropical capital, and Washington feels almost Nordic. Panama City is hot, hot, hot -- sizzling with a construction boom, a massive U.N.-financed renovation of its 16th Century Old City. And it's 90 degrees in the shade...
Twenty-five U.S. franchise brands led by the International Franchise Association are here to bring more jobs and economic opportunity to this economy, which is already booming. Hundreds of skyscrapers rake the equatorial sky, perched across the hills and valleys of the city. It's a mix of a concrete future and a colorful past.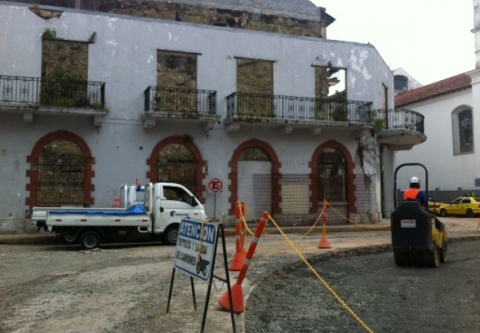 Panama has always been a gateway to change for Latin America. Founded in 1519 by Spanish conquistador Pedro Arias Dávila, the city was the starting point of expeditions that conquered the Inca Empire in Peru. It was a stopover point of one of the most important trade routes in the history of the American continent, where most of the gold and silver that Spain took from the Americas passed through. In 1673, pirate Henry Morgan sacked and set fire to the city.
In a historical twist, he stayed and established what is now called "Old Panama," a beautiful walled city that looks like a future Georgetown with a Spanish flair.
With a new, larger Panama Canal under construction, and the U.S. dollar as the official currency, an international business climate continues to sizzle. U.S. businesses are here, and more are coming -- American culture is loved and welcomed.
But for now, the city is still affordable. My favorite snack on a recent trek -- 25-cent "helio" or shaved ice. The older gents pushing the ice carts scrape the ice off a huge slab, then pour syrup and condenced milk on top. Sorry, Slurpee - these are better. A shared taxi from the airport was $11. And a leisurely evening at a nearby hotel restaurant, including a "Panama" cerveza, cost $9.34 -- all you can eat.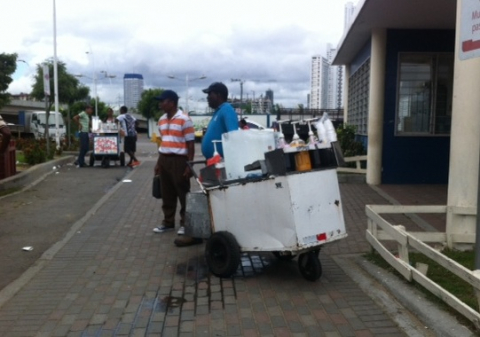 "We have a problem distributing wealth," a taxi driver tells me in Panamanian Spanish, a language of few consonants, as he careens in a tiny car through the barrios between the Old City and the booming landscape of international hotels and banks en route to one of three Marriotts in town. "The rich are getting richer, and the poor become poorer."
With its unique model of shared ownership and entrepreneurial networks to maximize efficiencies, maybe franchising can help.
Beth Solomon is Vice President, Strategic Initiatives & Industry Relations of the International Franchise Association.