Hostess Jacobson Convenes Council of Dads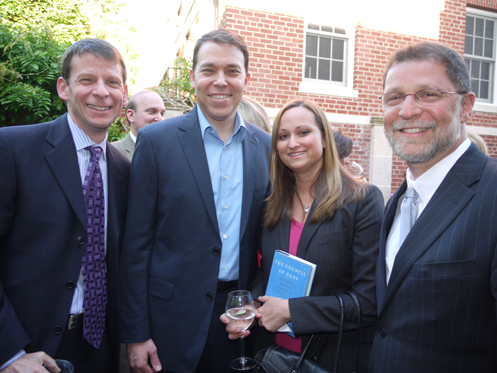 Georgetowner Nancy Jacobson hosted a packed book party for friend and author Bruce Feiler celebrating his new book The Council of Dads
. When Feiler was diagnosed with cancer in July 2008, he asked six friends to "be there" for his then-3-year-old twin daughters, Eden
Image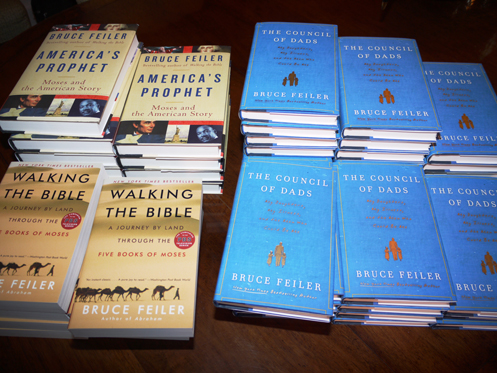 and Tybee, if his seven-inch tumor turned fatal. Some of the Council of Dads were there for the celebration of the book, which by the way, amounts to a celebration of the author's continued life.
"This book is going to mean a lot to a lot of people," said Max Stier, himself a famous Dad in Washington. He leads the high-profile Partnership for Public Service. Stier, a Yale classmate of Feiler's, was shocked when his old friend approached him. "But I realized, he turned this situation into a chance to strengthen his relationships, and help others," Stier said. Feiler broke the solemnity of the evening by describing in detail the perpetual "tank tops" and "flip flops" that the sometimes serious Stier wore during two trips the two took through Southeast Asia. "He got us kicked out of the best hotels in the world, and I realized that at age 50, he would do the same," Feiler said.
HUD Secretary Shaun Donovan and Washington Hebrew Congregation Rabbi Bruce Lustig, along with friends Michael Abramowitz of the Holocaust Museum and Jeb Boasberg, D.C. Superior Court judge and former Assistant U.S. Attorney in District, also joined the celebration and sparkling offerings in Jacobsen's lovely garden, her home with uber pollster husband Mark Penn. Politics Daily's Annie Groer, a Georgetown stalwart, was also in attendance.
The Council of Dads: My Daughers, My Illness, and the Men Who Could Be Me
(William Morrow; $22.99). Feiler is also author of Walking the Bible: A Journey by Land Through the Five Books of Moses (P.S.)
and America's Prophet: Moses and the American Story
.
Image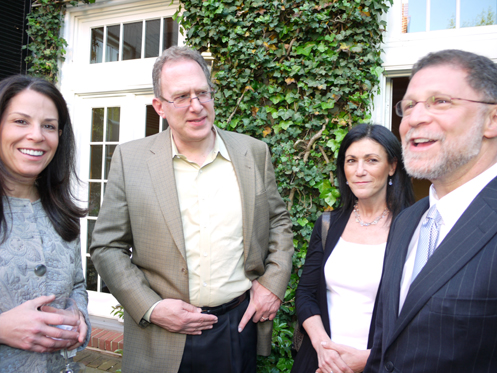 Nancy Jacobson, Jonathan B. Kessler, Ellen Kessler, Rabbi Bruce Lustig
Image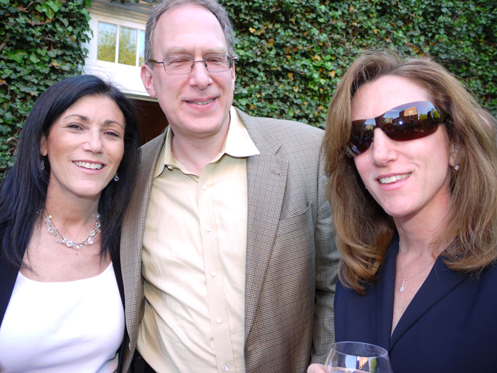 Ellen Kessler, Jonathan B. Kessler, Laura Blumenfeld
Image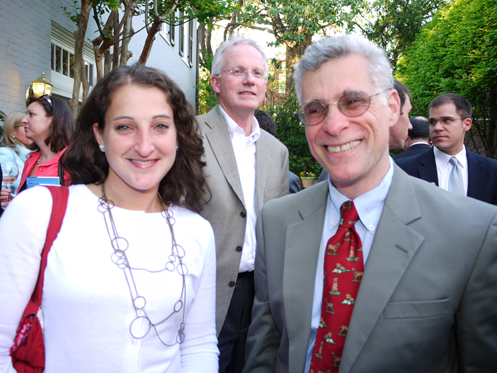 Deb Harris, David Reiser
Image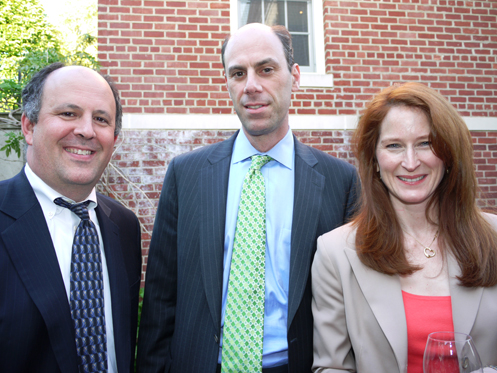 Michael Abramowitz, Jeb Boasberg, and Anne Collier
Image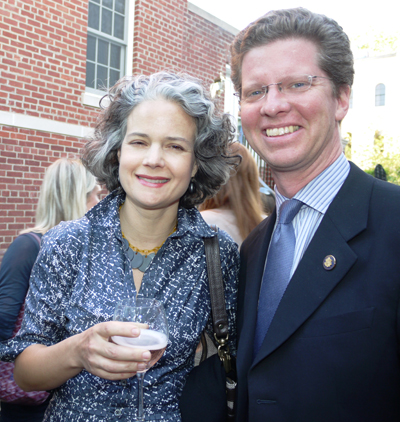 Liza Gilbert, HUD Secretary Shaun Donovan
Image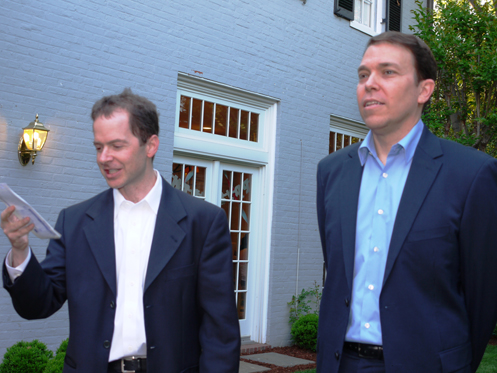 Max Stier and the author, Bruce Feiler
Photos by Judith Beermann