Home is Where the Art is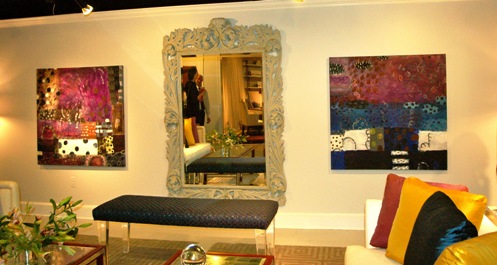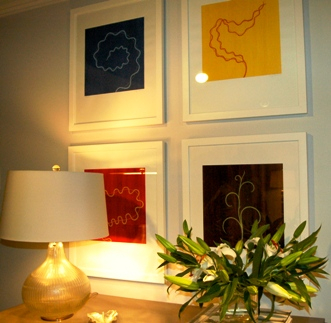 Four hundred guests helped kick off the 2012 DreamHome design show in March. Featuring eight top up-and coming interior designers, each designer was given a room to design and make their own. They took inspiration from the emerging craft artists who are represented in the Smithsonian American Art Museum/Renwick Gallery's "40 under 40" exhibition.
Of these inspired rooms, the only one to incorporate art as the core component of its décor was Scott Cooke of Scott Cooke Design. Cooke's goal for his living room was that it be "art driven" and the room, a venue for original artwork. Pam Frederick and Flora Kanter, partners of ArtSPACE Management, were appointed to curate the artwork for the living room. Frederick and Kanter have been art-consulting experts in the DC area for over 20 years. The artists chosen by ArtSPACE Management were Craig Cahoon, Eve Stockton and Tati Kaupp (Cross-MacKenzie Gallery) generously provided the artwork for Cooke's space.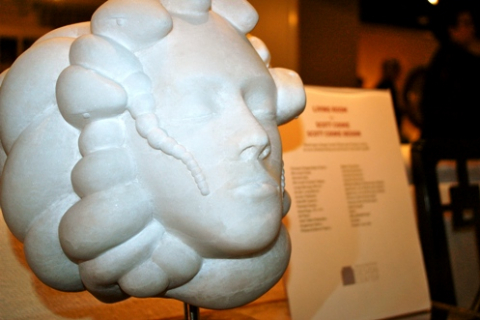 The artists' work can be seen throughout the room. Tati Kaupp's bright purple hues book-end the large floor-to-ceiling mirror in the center of the room, complimenting the purple, blue and yellow. Eve Stockton's marble and alabaster sculptures blend perfectly with the 19th century feel that Cooke brings to the room. Craig Cahoon's colorful abstract works make the white walls disappear and create a beautiful contrast to the primary colors, in more modern, subtle lines and colors. ArtSPACE believes that the artwork should complement the residential and corporate design plans and they strive to achieve just that in all of their consulting work.
The Washington Design Center is free and open to the public. The 2012 DreamHome is on view from March 16 - November 30, 2012.
For more information, contact ArtSPACE Management.