At Home With Tricia Huntley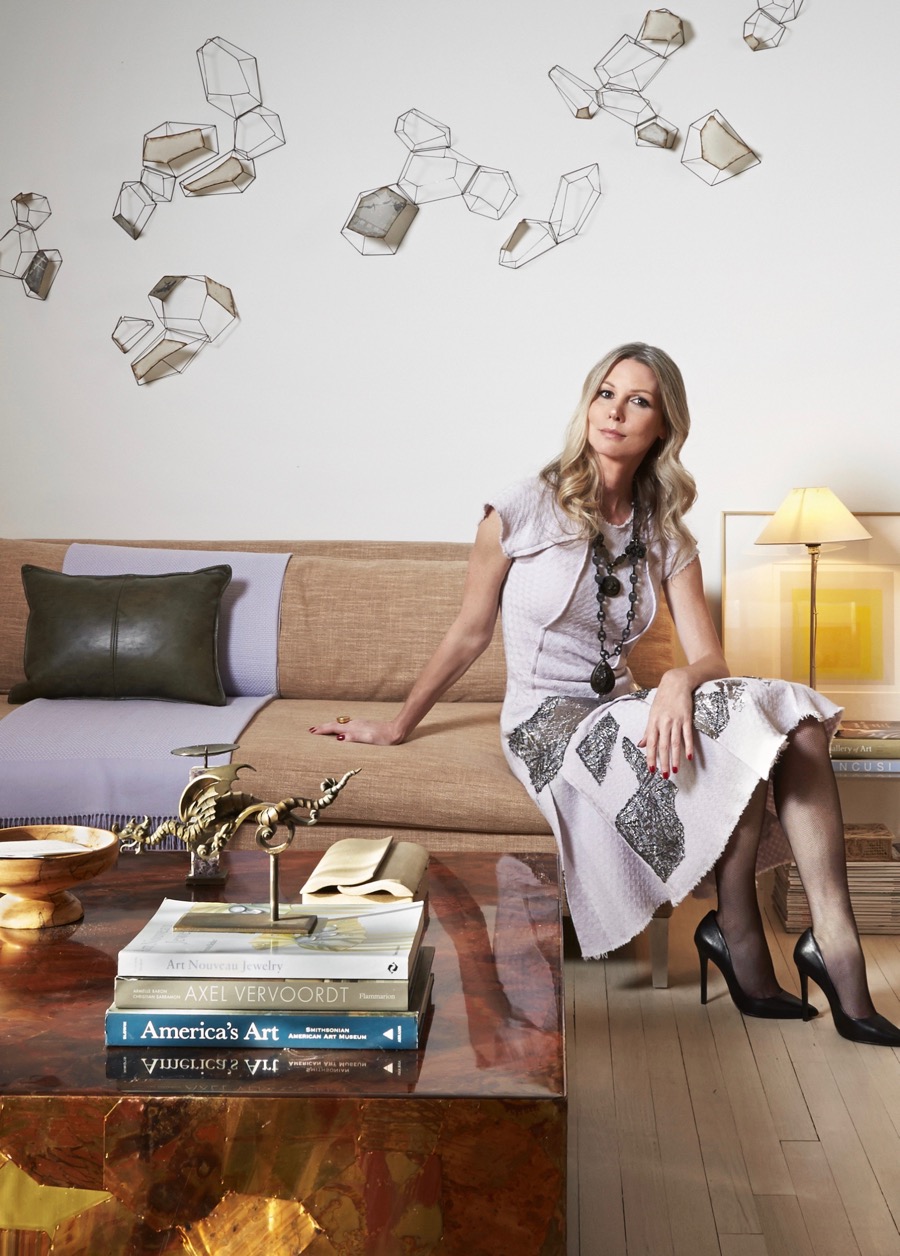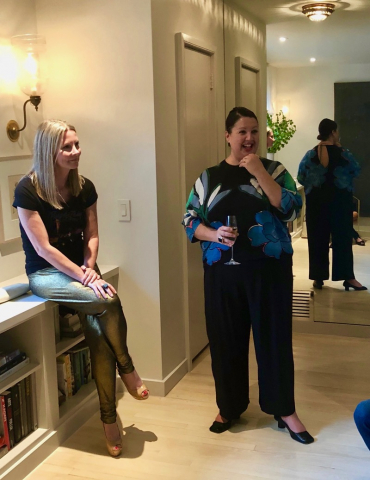 As part of the 11th season of DC-based Transformer's Collector's View series, Washington art lovers gathered Thursday at the Foxhall Village home of Tricia Huntley for a reception to view her private collection of contemporary art.
The very special evening connecting and promoting emerging artists highlighted the intersection of architecture, design and art.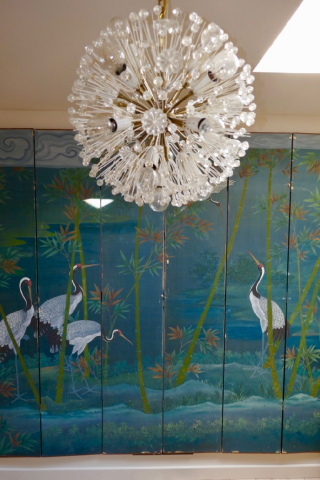 As Huntley told her guests, "First and foremost, I'm an interior designer. But I love art and collecting. Mixing is important, different genres, with a balance that's not overwhelming, but the art should be noticed."
A full service interior design firm, Huntley & Co. has been creating stylish interiors since 2006.
She received her master's degree in interior design from George Washington University and holds an undergraduate degree in photography and art history. With classical training, Midwestern roots and fashion-forward sensibility, Huntley and her team have completed projects throughout the U.S. and Europe. Her elegant designs include The Huntley Sconce, a modernized version of an antique oil lamp.
The designer's mid-century Cape Cod home has been transfromed with eclectic and daring signature touches. Over 50 guests enjoyed cocktails and hors' doeuvres as they mingled with friends and toured the collector's home and garden.
Whether it's a contemporary steel and abaca paper wall installation covering the living room wall or a vintage Sputnik chandelier taking center stage in front of a colorful silk folding screen in the master dressing area, Huntley's bold and whimsical approach is in full display as she commingles work she loves.
*/
Many of her favorite pieces have been sourced locally, specifically Dan Treado's Kiss Your Dentist, 2004 purchased at Addison/Ripley Fine Art Gallery and a bust of Venus purchased through Doyle auction house.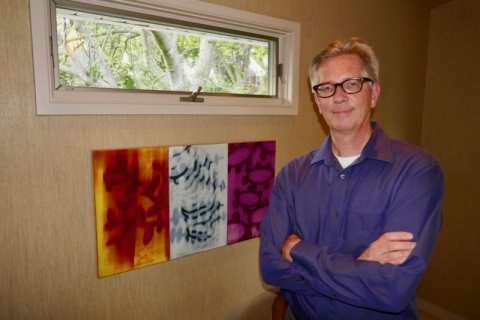 Dan Treado in front of his work Kiss Your Dentist, 2004.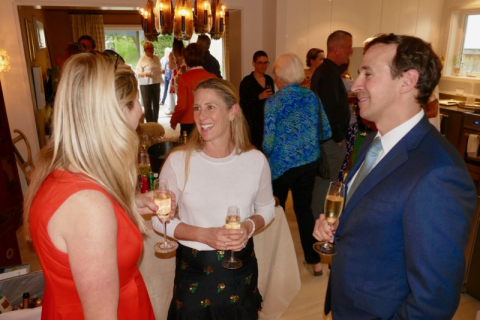 Amy Kuhnert of Murphy Kuhnert Art Consultants (and husband) with Samira Farmer of Doyle.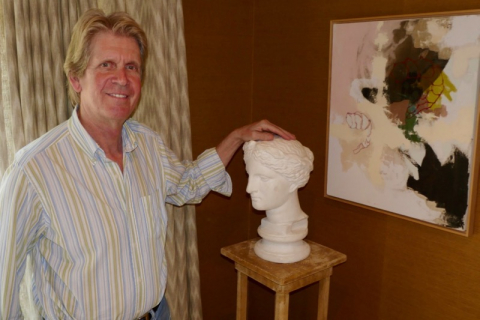 Christopher Addison with bust of Venus (purchased through Doyle auction house). Painting Untitled (Shrink), 2006 by Gail Vollrath.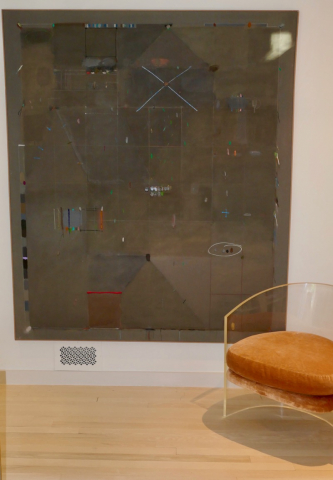 Large scale abstract oil and mixed media on canvas. Artist unknown. vintage Lucite Kagan chair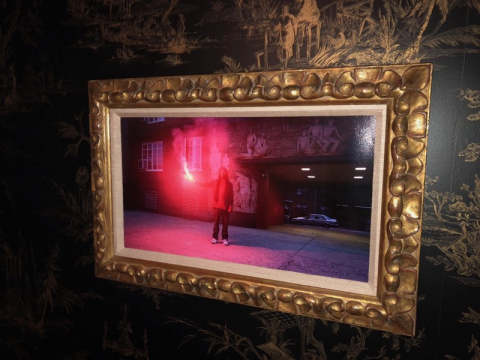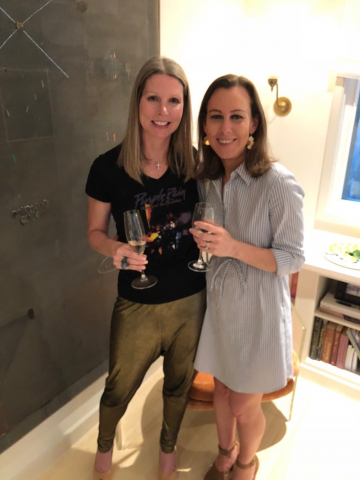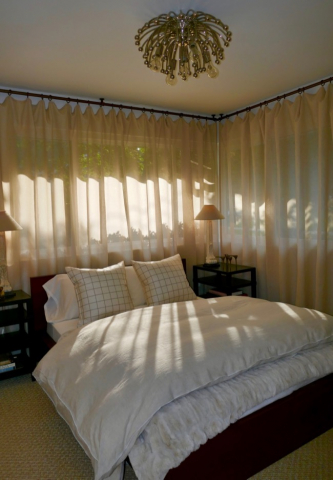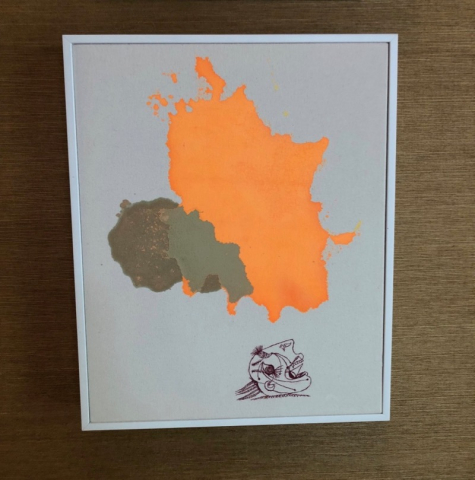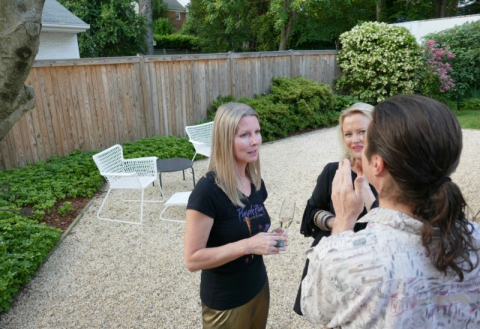 Tricia Huntley with Tim & Dana Rooney. Dana is also a collector and Transformer board member.