Home to politicians on The Georgetown House Tour April 30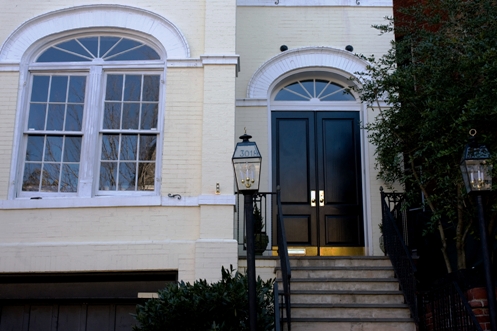 The house at 3018 Dumbarton Street was built around 1888 by George Green, a water registrar for the City of Georgetown, for his large family, and it has been the home to a number of famous politicians over the years.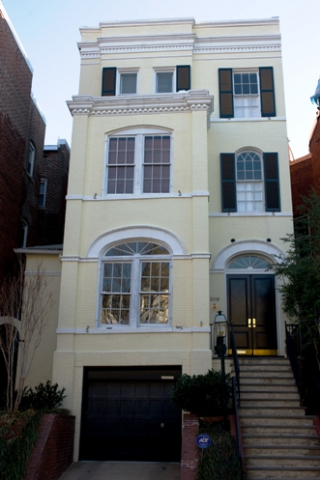 In 1947, U.S. Supreme Court Justice Felix Frankfurter bought the house for $34,000. He was nominated by President Franklin D. Roosevelt in 1938 and served on the Court until 1962. He was awarded the Presidential Medal of Freedom in 1963. National Security Advisor and Secretary of State Henry Kissinger and his wife Nancy lived in the house during the Nixon and Ford administrations. After Jimmy Carter's election and Mr. Kissinger's retirement from political office, the Kissingers moved around the corner to P Street, and Cyrus Vance, his successor as Secretary of State and his family moved into the house. The noted classical architect F. Burrell Hoffman and his wife Dolly lived in the house for many years, and there are a number of articles from the 1980's lauding her lavish decoration of her home.
Toni and Ned Brody purchased the house in 2004 and commissioned architect/interior designer Patrick Sutton to help rework the floor plan and interiors to suit their budding young family. The team moved the outdated kitchen from the front of the house and incorporated it into a large, sun filled family room that connects to the rear garden. This opened up the front of the house for a proper living room while allowing the family to gather more intimately in the back. Mahogany paneling was added to the dining room and a powder room was tucked into the hall.
Upstairs, the master suite was carved from a series of smaller rooms allowing for a dramatic bath and dressing room in the center of the home and the bedroom overlooking the garden. The childrens' rooms round out the second floor and the third floor was revamped for guests. The lower level houses a media room and garage.
For tickets and additional information about the April 30 tour, contact Georgetown House Tour or call 202.338.1796