Style
|
November 6, 2022
|
The Holidays Don't Have to Be Fattening
Chew more to eat less.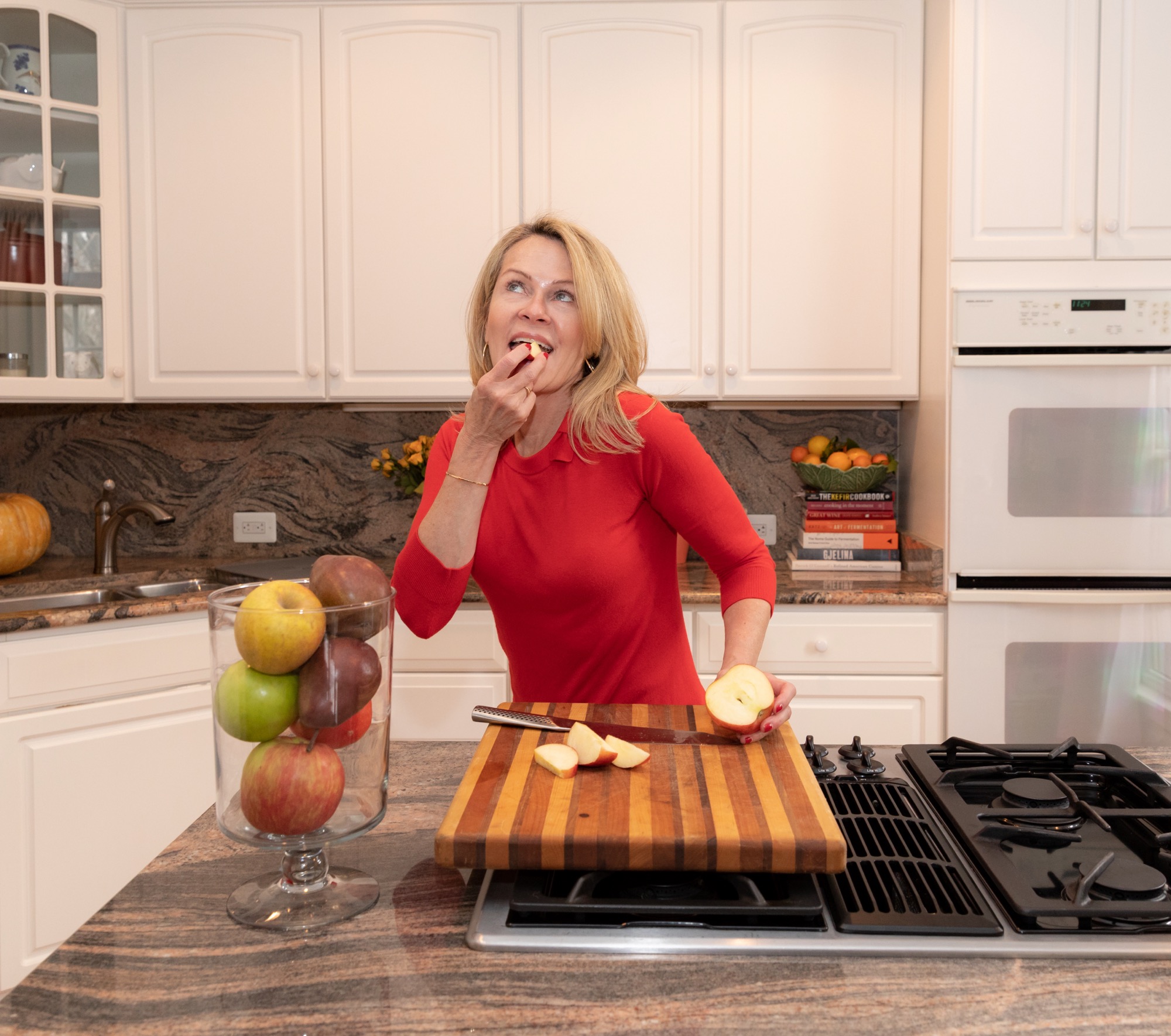 Use this simple trick to lose weight and get healthier.
Hard to believe it's November. Halloween candy is probably still haunting your kitchen or office, and I even saw holiday decorations appearing in shop windows.
We all know what that means.
The holiday tsunami of calories.
It starts with a couple of pieces of Halloween candy, picks up speed in mid-November, and is relentless until January. All those traditional holiday meals, celebratory foods, parties, snacks and late nights add up.
November and December can feel like one long vacation where we keep telling ourselves that come January; we will get back on track, go to the gym, lose a few pounds and get healthier. Sound familiar?
Instead of adding a belt notch this holiday season, flip the switch and add one powerful hack that can work miracles.
Chew more to eat less.
This tiny and simple change can aid in weight loss while improving digestion and health.
The simple act of chewing reduces our calorie intake by slowing down the noshing and increasing the satisfaction we get from meals and snacks.
The best part is it's something we already do and can improve upon immediately.
So, get ready to start chewing. Thirty-two times a bite (32!) is considered the proper number of chews to enhance nutritional benefits, slow the eating process, prevent over-eating, nourish the gut lining and reduce the risk of bacterial overgrowth.
Of course, eating foods that taste delicious and make us healthier is another way to slim down the holidays without sacrificing flavor and satisfaction. Check out some of my favorite recipes at theculinarycure.com to simplify your holiday cooking so you can spend less time messing around in the kitchen and more time sipping bubbles with friends and family.
If you are tired of cooking and eating the same foods, order my new fall recipe downloadable cookbook to get exclusive recipes plus fan favorites from my 21-Day Detox & Reset. These are the same recipes I use to help clients build resilient wellness and bodies they love.
Eat Well. Be Well.