Style
|
December 19, 2022
|
Holiday Glam, All Year Round
Get a better wear-rate. Wear sequins in June.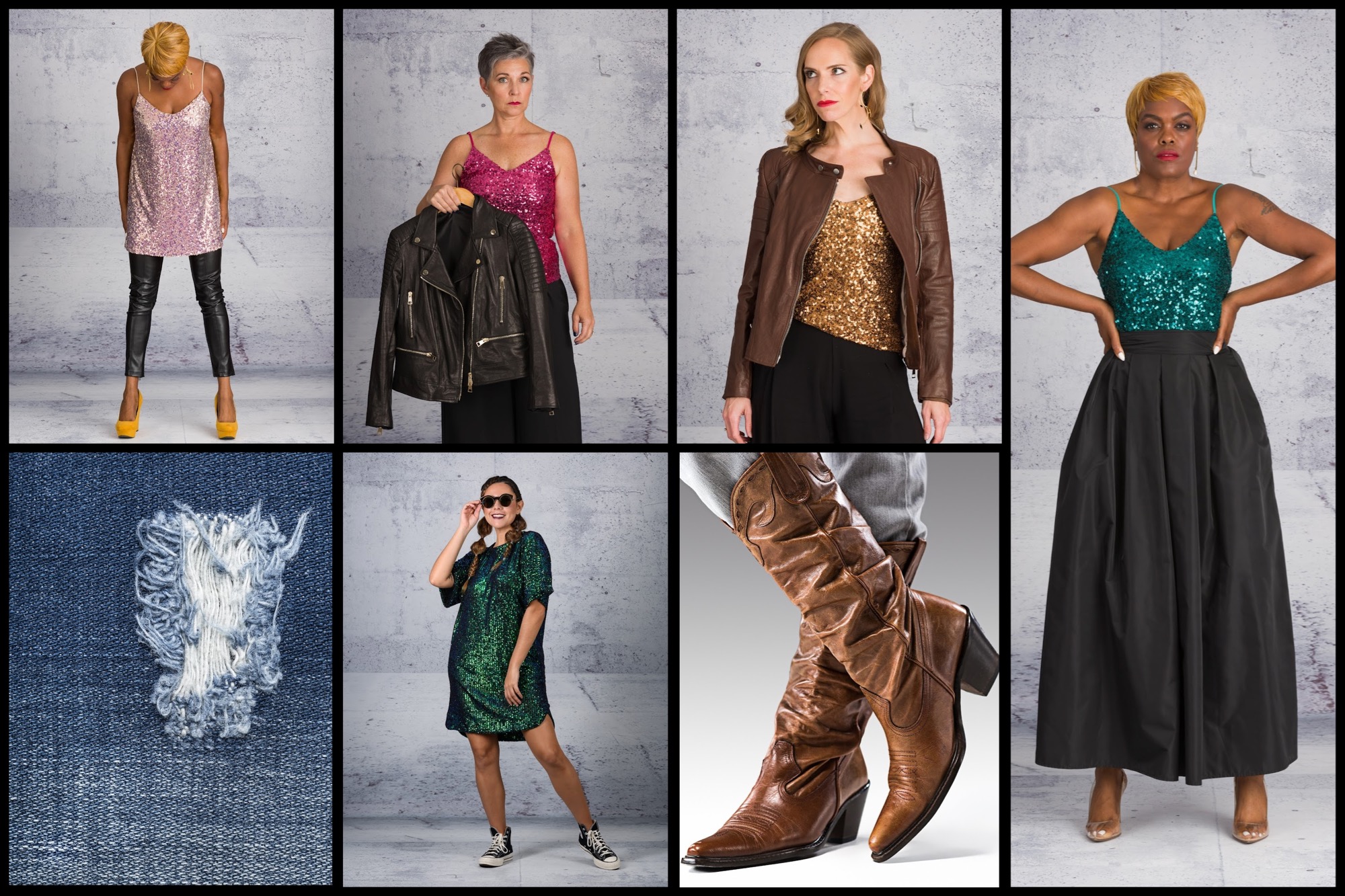 Written by Ifat Pridan
If there is something I hate, it's buying a "one occasion" outfit, the one we need to buy for a specific event. After that, it can lie down in my closet forever, waiting for its "get out of jail" card to pop up. Or even worse, I fell in love with a WOW piece, spent my time, spent my money, waited for the day to come. Then something happened, I was in a funk, I was bloated, I changed my mind, whatever it was, the moment has gone and what do I do now, stuck with a sequin jacket? 
The Holiday season makes it even more obvious since everything in the stores is party-ish… So how can we get a better wear-rate for these items? How can the same piece give us the Holiday glam we need and the casual glam in mid-February, without looking completely detached from reality? 
Dress it down - the two seconds guide
The easiest way to dress any outfit down is with shoes. Flats instead of heels. Cowboy or combat boots instead of classic boots. Sneakers or high tops instead of pumps. But keep in mind that casual shoes do not mean frumpy, shapeless, ugly shoes. So, no trainers, no running, hiking, climbing, bicycling, boxing shoes or boots. In fact, any shoes that you wear for any kind of leisure or competitive sport are not going to do the trick. We are casual, but still cool. Right?
Wear it. Glam it. All year round! 
A sequin tank top is a must have for quick, effortless glam. We can wear it under a tuxedo suit for a pop of color at a professional black-tie event, or with a maxi skirt for a social gala. It's a travel friendly item that can be worn all year round, with different bottoms, as-is or and under a denim, moto, or bomber jacket. It looks SO chic with a narrow or a wide leg or pair of jeans with a large buckle belt. Throw on a long kimono and you are all set. 
A lightweight sequin jacket can be a permanent resident in our closet. Seasonless with a sophisticated amount of glam, we can wear it with faux leather leggings and killer heels or with white jeans and flat slip-ons. Opened with collar-up on top of a mini dress or buttoned down on top of flowy pants. A million-dollar look! 
For a glam bottom (you know what I mean, wink wink), add a low-cut top and big earrings, maybe a faux fur coat for a complete party look. The stylish dress down can be with a basic, simple knit turtleneck or one-color T-shirt in warmer weather. One color, no funny prints, no matching colors, stick to black & white.
For dresses, one of my favorite things to do is wear on top of the dress a casual, thick sweater. I personally love an overly oversized sweater, the contrast it creates with the bottom has a runway vibe. It just takes away the serious look of the dress and gives it a casual edge.  
And here is what I say about sequins, velvet and feathers and all pieces you think have a short life span: They are FUN! Anything that catches the light like a disco ball, moves with a soft breeze of air, or looks (and feels) yummy, sign me up! It makes us look confident, glamorous, and FUN. Save your WOW pieces from a miserable future at the back of the closet. Wear sequins in June. Go crazy!