Holiday Dining in Georgetown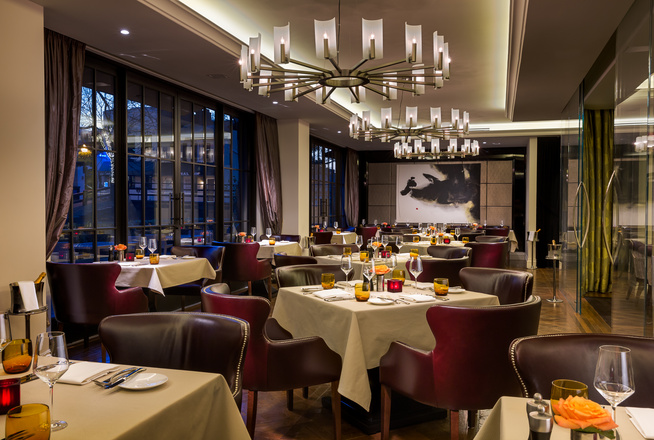 Check out some of Georgetown's best Holiday dining events brought to you by the Georgetown Business Improvement District.
On Tuesday, December 31, join Malmaison (3401 K St. NW) for an exquisite New Year's Eve dinner prepared by two Michelin Star Chef Gerrard Pangaud. Malmaison's New Year's Eve Dinner includes a four course dinner menu for $95 with optional pairing wine or champagne at an additional $60. First seating will be from 6 to 9 p.m.; second seating will be from 9 to 11 p.m., followed by a band performance and dancing. After 11 p.m., a charge of $60 with a privilege to use the full bar service will apply to all diners (tax and gratuity not included). Make your reservations before everything's booked! Call Malmaison at 202.817.3340 to make your reservation today.

Cafe Milano: Christmas Eve Seven Fish Dinner and Countdown to 2014
Join Cafe Milano (3251 Prospect St. NW) this year for the holidays by reserving a table for a Christmas Eve Dinner and a celebratory Countdown to 2014. On Tuesday, December 24, from 4 to 11 p.m., Cafe Milano is serving a traditional Italian Christmas Eve meal - Feast of the Seven Fishes. Savor a feast of flavors from the six course menu, including a variety of seafood dishes, prepared by Executive Chef Fabio Salvatore, and a traditional Christmas Eve toast with Italian sparkling wine. Seating for the feast is $95 per person (excludes all other beverages, tax and gratuity). Plus, don't miss out on Cafe Milano's Countdown to 2014 on New Year's Eve, Tuesday, December 31. From 4 to 11 p.m., enjoy a special holiday a la carte menu, and from 9 p.m. until the New Year at , enjoy Cafe Milano's special New Year's Eve event, featuring a five course prix fixe tasting menu, DJ, dancing and world famous electric violin trio, The Zen Girls. Seating is going fast. Call 202.965.8990 ext 127 for reservations.

Celebrate the Holiday Season with the Sea Catch Restaurant
Celebrate the Holiday Season at Sea Catch Restaurant (1054 31 St. NW). Available Monday through Saturday for the entire month of December, enjoy Sea Catch's 2-course lunch menu for $18 from 11:30 a.m. to 3 p.m. or beat the dinner rush with Sea Catch's 3-course dinner menu for $35, available from 5 to 6 p.m. Plus, with New Year's Eve right around the corner, Sea Catch is offering two dinner options in an ideal spot for your New Year's celebration. Call 202.337.8855 to make your reservations today for early dinner seating, from 5 to 6 p.m., and enjoy Sea Catch's main event 3-course menu for $55 or the 5-course New Year's Eve Dinner Special for $75 per person from 7 to 10 p.m. All guests are welcome to stay and join for the midnight champagne toast. Click here for additional details.


Celebrate Christmas at Sequoia
This Christmas, ring in the holiday cheer on the Waterfront at Sequoia (3000 K St. NW). On Christmas Eve, Sequoia will offer its seasonal a la carte menu alongside an optional prix fixe meal ($39.95 per person) crafted personally by Executive Chef Fanor Balderrama to showcase the best tastes of the holidays. On Christmas day, Sequoia will offer its glorious brunch buffet. Look forward to all of your favorite items from Sequoia's weekly Sunday brunch buffet plus a number of exciting yuletide additions. Seating on Christmas Eve will be from 12 to 7 p.m. Seating on Christmas Day for the Christmas brunch will be from 10 a.m. to 2:45 p.m. Click here or call 202.944.4200 to make your reservation.


Nick's Riverside Grill and Tony & Joe's Seafood Place Present New Year's Eve RiverBash2014
It's less than a month until the countdown begins! Join Nick's Riverside Grill (3050 K St. NW) and Tony & Joe's (3000 K St. NW) in ringing in the New Year on Tuesday, December 31. Featuring live music, DJs, endless buffets, and top shelf open bar, the 10th annual RiverBash begins at 9 p.m. and continues until it's too late to matter. You can buy a ticket for yourself at $90 or bring nine or more of your friends for a group rate of $80 per person. Don't wait too long to purchase tickets; ticket prices will increase! You must be 21 and older to attend. Dress to impress! Click here for tickets and additional information.


The Grill Room's Christmas Day Brunch
Located at the Capella Washington, D.C., Georgetown (1050 31 St. NW), the elegant Grill Room offers the ideal holiday setting with a festive atmosphere overlooking the historic C&O Canal. For those seeking to celebrate Christmas early in the day, look no further than The Grill Room's Christmas Day Brunch featuring an exceptional three-course meal with choice favorites such as the popular Pastrami Hash; delightful Chopped Lobster Salad and the restaurant's signature Eggs Florentine. Guests can also enjoy a glass of Taittinger Champagne from The Grill Room's Champagne Trolley to set the holiday mood or select from a menu of refreshing seasonal cocktails. The three-course Christmas Day Brunch is priced at $75 per person with seatings from 10:30 am to 2:00 pm. Click here to make your reservations and for more information about The Grill Room's holiday menus and packages.


Host Your Holiday Party at The Graham Georgetown
Reserve your holiday party at The Graham Georgetown (1075 Thomas Jefferson St. NW) and experience the height of underground dining at A.G.B., The Graham's intimate craft cocktail lounge. Weeknight dates are still available. Email Elizabeth.Power@hhmlyp.com or call 202.337.0900 to reserve your celebration today. Click here for event photos.


Celebrate the Holidays on the Boomerang Party Yacht!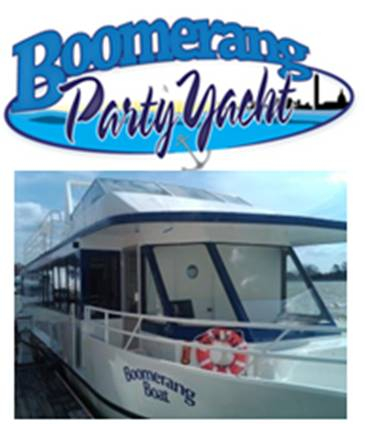 Host your holiday party on the Boomerang Party Yacht and experience an exclusive one-of-a-kind cruise on the scenic Potomac River. Now through New Year's Eve, Boomerang offers its regular evening and nighttime cruises as well as the opportunity to host your own private, holiday or corporate boat party on Friday and Saturday. Guests will be swept away by the natural beauty and historical sights of Washington, DC while enjoying a unique drink selection at Boomerang's large custom built cash bar and an evening of dancing to the DJ's fun mix of top 40 international, house and electronic music. Cruises depart at the end of 31 Street NW at Washington Harbour (3000 K St. NW). Drinks, snacks, and souvenirs are not included with your ticket purchase. Click here to check out Boomerang's calendar of tours and cruises and purchase tickets.