Hobby Lobby Lobbies Against Birth Control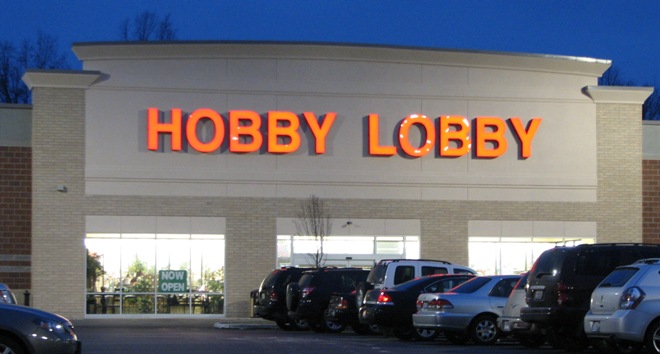 When Hobby Lobby founder David Green (of the Oklahoma-based chain of retail arts and crafts stores) went to the U.S. Supreme Court to challenge a provision in the Affordable Health Care Act requiring access to birth control, it was Molly Redden of Mother Jones (and formerly of The Georgetown Dish) who reported that the company's retirement plan holds $73 million in mutual funds with investments in companies that make abortion drugs. This, according to The Washington Post.
Incidentally, the same Green family purchased the Washington Design Center in 2012 to turn it into a bible museum.