Historic Dumbarton Street Home Altered Without Permit Review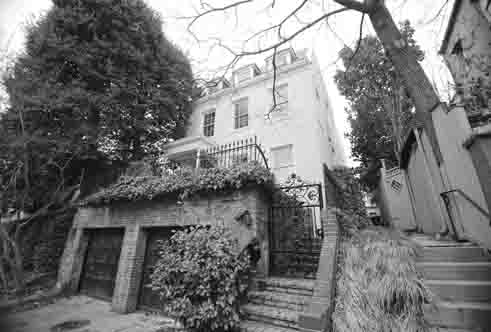 By Elizabeth WienerCurrent Staff Writer
The chimney and rooftop balustrade are gone, multipaned windows removed, a Colonial Revival front entrance altered beyond recognition, and handsome red brick walls covered in a pale stucco-like compound.
What's more, all the work was done without permits authorizing work at the imposing 1898 home in Georgetown.
Now residents of the city's most fiercely guarded historic district are wondering how a new owner could do so much damage to the 11-room house at 3107 Dumbarton St., once occupied by Secretary of State John Foster Dulles. And city officials are ordering the homeowner to stop work, pay fines and apply for after-the-fact permits for alterations that probably won't pass muster with Georgetown's preservation authorities.
"This is one of the most egregious violations of process we've seen in a long time," said Tom Luebke, secretary to U.S. Commission of Fine Arts and Old Georgetown Board, which is supposed to review all exterior alterations in that federal historic district. Luebke said the board neither saw nor approved the alterations or what he called "a tremendous amount of demolition."
In the past, property owners have been ordered to undo work that didn't meet design standards for Georgetown.
The owner of 3107 Dumbarton, Alla Bakhtina, lives with her husband in Chevy Chase, Md., and also owns small apartment houses at 3045 P St. and 1626 Foxhall Road, according to District property tax records.
Bakhtina, who bought the house in October 2013 for $2.9 million, blamed the "poor state of the house" for what she called "urgent repair in order to eliminate risks of danger to the community and the neighborhood."
Bakhtina, in a lengthy email to the D.C. Department of Consumer and Regulatory Affairs, said the repairs began after some pipes burst in January 2014, with water running from the third floor down to the street. Electrical and other systems were also "in absolute dilapidating condition," she wrote. The stucco, for example, had to be applied to preserve historic brick walls she said were unstable and presented "a direct threat to safety."
In an interview Monday, Bakhtina added that her contractor applied stucco to the entire exterior, although she had asked only to cover the rear wall. "It was a misunderstanding, all my fault," she said. "This is an absolute nightmare for me. For a year and a half, I've been trying to move into this house."
The extent of her woes is made clear by a bright orange stop-work order, ripped and retaped to the house's garage door. "Illegal construction — discontinue all work — $10,000 fine," it says.
The chronology can also be traced from records at the Old Georgetown Board. Last April the board gave general concept support for a proposal to enclose a rear porch. But that proposal was withdrawn, with Bakhtina's then-architect withdrawing from the project as well. "I'm out of the picture," architect Mehrdad Bedroud told The Current.
Then last September the board's staff started getting complaints about ongoing alterations, which it reported to the D.C. Department of Consumer and Regulatory Affairs. "They demolished chimneys, increased the height and slope of the roof, removed the original railing on the front mansard, removed shutters, applied some kind of yellowish material over the brick," and replaced multipaned side windows with modern single panes, Luebke said.
Most egregiously, workers took out an elliptical fan light window above the front door and carved out a large, arched opening instead — now covered crudely by black plastic. The new front door is incompatible with the Colonial Revival home, Luebke said: "We would not support that."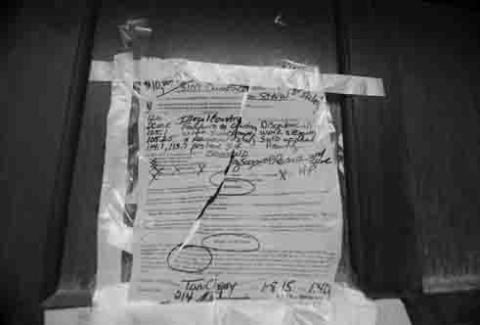 Neither the Old Georgetown Board nor the city's Historic Preservation Office has enforcement powers, but they can report violations to the regulatory affairs department and work with the agency to make sure they are addressed.
"Inspectors have placed two stop-work orders, DCRA held a hearing on the orders and upheld them," city architectural historian Tim Dennée wrote in an email to The Current. "The property owners have been advised of their due-process rights to seek a permit after the fact. The stop-work orders come with a fine. I believe the code official has held the fine in abeyance while the owners seek a permit." Regulatory agency spokesperson Matt Orlins confirmed that account.
The Citizens Association of Georgetown, which works hard to maintain the historic district, is also trying to make sure the improper alterations are reversed, and the permitting process followed. The house on Dumbarton Street "sits alone on a bit of a hill. It really is a beautiful property," president Pamla Moore said.
Moore said the association has been trying for several years to push through a law increasing notice requirements for alterations to homes in historic districts, with notice to immediate neighbors so they can comment, and also report work inconsistent with posted permits.
An amended "enhanced notice" bill won final approval from the D.C. Council in late December. "We're delighted it passed," said Moore. But she noted the city has not yet found funding for the single Office of Planning staffer needed to implement the notice requirement. "We're hoping neighborhood notification will protect some of these historic houses," Moore said. "We want it to be funded."
This article appears in the Jan. 21 issue of The Georgetown Current newspaper.