Hillwood Museum Celebrates Japanese-Style Gardens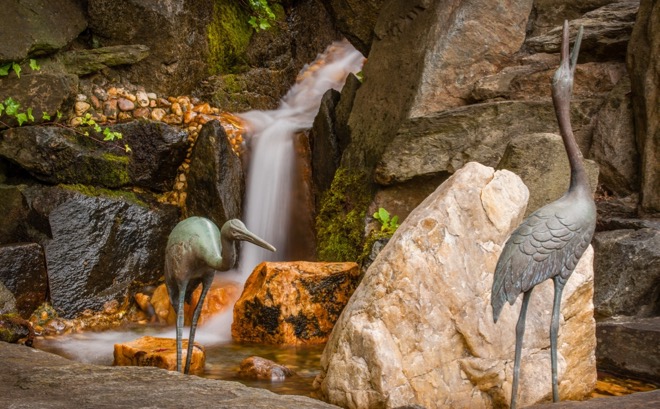 During July, celebrate the Japanese-style garden at Hillwood Museum all month long with tours, workshops, and a family festival celebrating Tanabata on July 22, 2017.
Tanabata, the Japanese Star Festival, celebrates the legend of Orihime, the weaver princess, and Hikoboshi, the herder, lovers separated by the Milky Way who are allowed to meet just once a year on one day during the summer months.
Hillwood and the Japan-America Society of Washington DC invite you to celebrate this festive holiday at Hillwood.
Explore the enchanting Japanese-style garden
Listen to fascinating tales by storyteller Tara McGowan, who brings Japan's famous Tanabata legend to life through story, song, and visual arts
Listen to delightful music, performed by the Washington Toho Koto Society
Write poems and special wishes on colorful strips of paper, called tanzaku, to hang on bamboo, following the traditional Japanese custom to celebrate Tanabata
Decorate a paper lantern, make paper ornaments, try your hand at Japanese calligraphy, and more
Please note: Performances take place rain or shine and are located inside the visitor center theater and conservatory.
Schedule of Activities
Kamishibai Storytelling
10:30 a.m., 12:30 p.m.
Koto Music
11:30 a.m., 1:30 p.m.
Tanzaku, Origami, Calligraphy, and Paper Lantern Decorating
10 a.m.-2 p.m.
Hillwood Museum is located at 4155 Linnean Avenue NW.