Calendar
|
May 12, 2022
|
Hillwood Benefit Concert for Ukraine
Sunflower Ensemble celebrates the rich heritage of classical and contemporary Ukrainian music.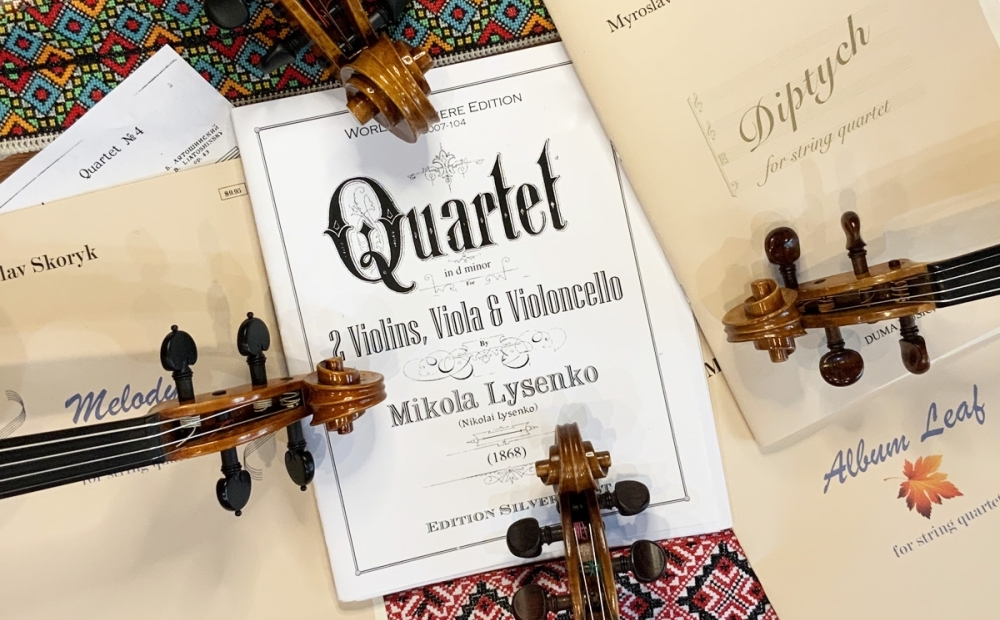 In support and solidarity with Ukraine, Hillwood and the Sunflower Ensemble present an evening benefit performance (onsite and virtual) to aid citizens affected by the war in Ukraine on May 26, 2022 from 5:30 to 8:30 pm.
The musicians lead a program celebrating the rich heritage of classical and contemporary Ukrainian music for string quartet. This performance features works by Mykola Lysenko, the father of Ukrainian classical music, as well as compositions by Myroslav Skoryk and Boris Lyatoshyns'ky, who are central figures in modern and contemporary Ukrainian concert music. All ticket sales and donations will go to World Central Kitchen to support relief efforts for Ukraine.
This concert will be presented under the tent in the C.W. Post Courtyard and will be livestreamed. Participants may choose to purchase a ticket to enjoy the concert onsite at Hillwood or purchase access to a livestream experience to enjoy from the comfort of home. The tent will be set with both theater-style seating and four-person tables. Seating is first come, first served. 
Purchase tickets here.
Hillwood Estate Museum & Gardens is located at 4155 Linnean Avenue NW.