Hillary Rodham Clinton Makes It Official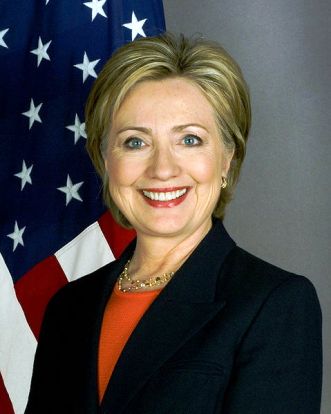 Hillary Clinton's campaign for President has officially begun. Her announcement video was great and Hillary said to the people of America: "I want to earn your vote. This campaign is about you; I will be your champion." While the official campaign just began, for the past two years, many have worked with Ready for Hillary to ensure the campaign gets off to a good start. When she wins, and she will, a debt of gratitude will be owed to Adam Parkhomenko and Allida Black for founding and building that organization. No candidate for President has ever begun their campaign with four million supporters, over two million FB supporters, and a current donor list of 135,000. Ready for Hillary organized over 1,300 events in all 50 states, Washington, D.C., Puerto Rico and Guam and with the help of Democrats Abroad in five countries. There are over 200 colleges with Ready for Hillary groups.
All those supporters will now begin work in a massive grassroots campaign. Clinton campaigns have never been easy and the media, right wing and even the very left wing of the Democratic Party will attack. We haven't seen anything in the run-up to this campaign compared to what we will see going forward. The right-wing knows this campaign is a fight for the heart and soul of the nation. Its outcome will determine which direction the people of America want to see their country go. If Hillary is president, her appointments could remake the Supreme Court, influencing the nation positively for decades to come. Every potential Republican candidate differs with Hillary on nearly every issue. The major one being how we rebuild our economy so it benefits not just the rich. The Republican Party continues to believe if laws and the tax code help the rich get richer, we all benefit, and they tout a failed trickle-down economic theory. Hillary has a record of supporting the inclusion of everyone in the economy. That includes women, the LGBT community, African-Americans and immigrants. She supports increasing the minimum wage, the Affordable Care Act and improving education opportunities for all. She will lead a Democratic Party that believes building a stronger and more inclusive economy cannot be done from the top down. Hillary understands workers need to be paid a fair wage, have guaranteed sick leave, paternity and maternity leave, and a real chance to enter the middle class to build a better life for themselves and their families.
Hillary will be out on the stump meeting with voters in small groups and listening to their ideas, hopes and dreams. There are about 270 days until the Iowa caucuses, and over 500 days to the election. Neither Hillary's most ardent supporters, nor those who have yet to endorse, should expect to hear everything they want in the first few days of her campaign. But over the next months, they will hear her platform and policy initiatives and realize that she is the right person to be president. Hillary will run a campaign that will reach out across party lines in the same way she did when she was in the Senate.
Hillary isn't taking anything for granted. She understands better than anyone what a Presidential campaign entails and how grueling it is. Whether it is winning large states like California and New York, or small ones like New Hampshire and Montana, this campaign will leave no stone unturned. The host of issues a President must be prepared to deal with will all get Hillary's attention and the Ready for Hillary army of volunteers will help carry her to the White House.
Because she is Hillary Clinton, we know the press is just waiting for her to make any minor miscue. They know nothing gets attention and a front page story, or more airtime, than reporting a Hillary minor mistake or presumed mistake. With Hillary they are more than willing to take something minor and blow it up. They did it with the so-called 'email scandal' and that may be just the first of such stories which could be summed up with a famous line from Shakespeare: "Full of sound and fury signifying nothing."
The Supreme Court ruling on Citizens United allowing unlimited money in campaigns is horrendous. But the fact is, until we can change it, Democrats will need to match Republican's dollar for dollar. The Clinton campaign will work to raise the money they need to promote her candidacy. My hope is the Democratic National Committee will spend the money it raises on building the best get-out-the-vote operation we have ever seen. Democrats win when our voters come out. Hillary is an inspirational candidate and making sure the voters who support her get to the polls is crucial. When Hillary's voters come out Democratic candidates for Congress, governor, state legislatures and town councils will all be the beneficiaries.
There are just over 500 days to make a statement to the world about what America believes in today and to make history when Hillary Rodham Clinton is sworn in as the first woman President of the United States of America on January 20, 2017.