News
|
December 10, 2021
|
Hillary Clinton Honors Women's Rights Leaders at Georgetown
Five international leaders honored for work to build a more peaceful, stable world for women.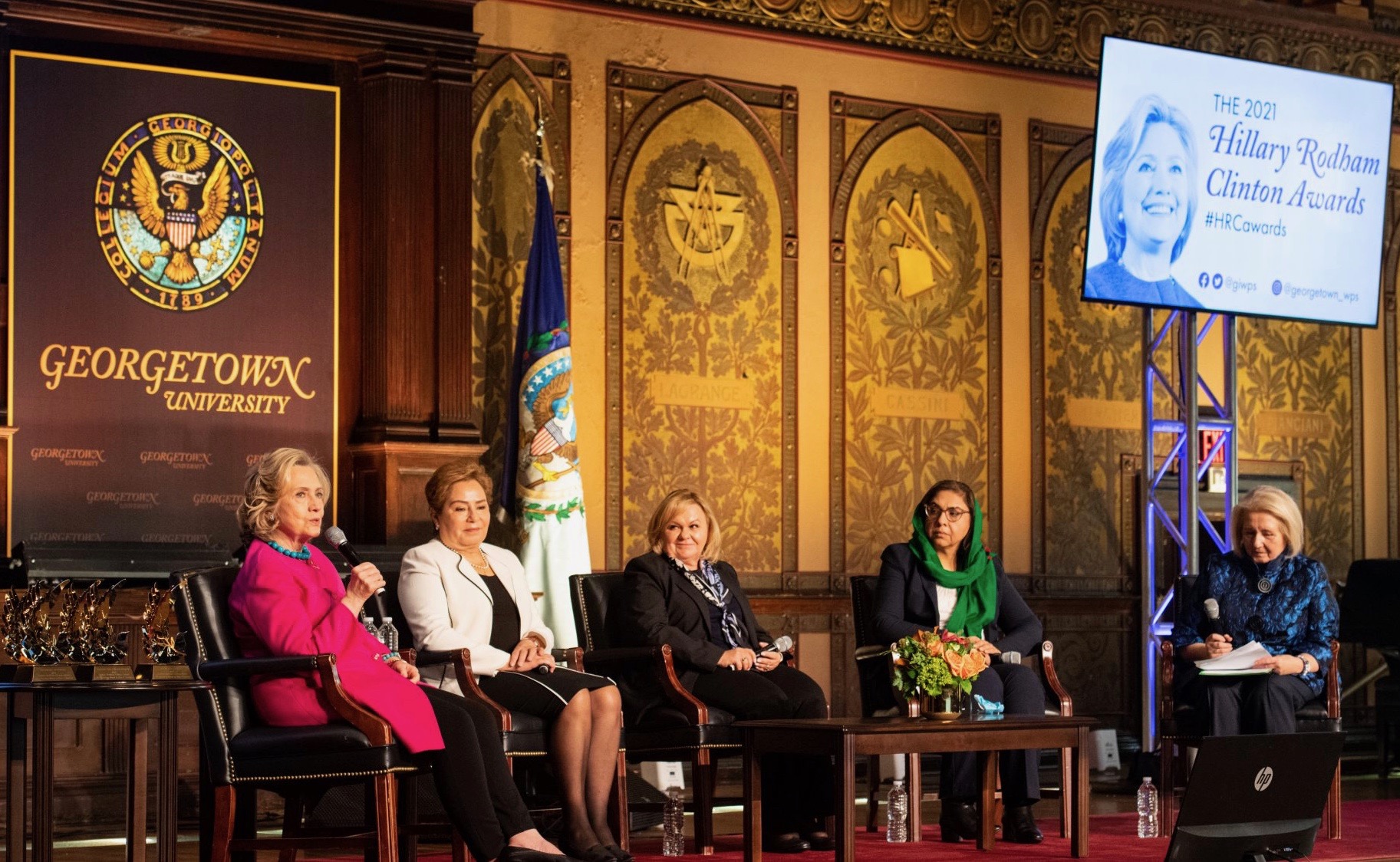 Five women who have advanced women's rights at great personal risk were honored by former Secretary of State Hillary Rodham Clinton during an awards ceremony on December 6 hosted by the Georgetown Institute for Women, Peace & Security (GIWPS).
This year's recipients are the Hon. Patricia Espinosa, Dr. Marina Pisklakova-Parker, Palwasha Hassan, Dr. Nyaradzayi Gumbonzvanda and Guo Jianmei. 
Celebrated annually, the Hillary Rodham Clinton Awards, recognizes leaders whose work has made the world more peaceful and stable for women. "Each of these five women have shown exceptional courage, creativity, strength, wisdom and of course, leadership," said Clinton, who is an honorary founding chair of GIWPS. "Let them be a reminder to us to keep up this fight. We have a lot at stake, and we need women leaders from every corner of the globe to continue to stand up, to speak up, and yes, to seek power."
Read more here.