High Society Lineage Lives On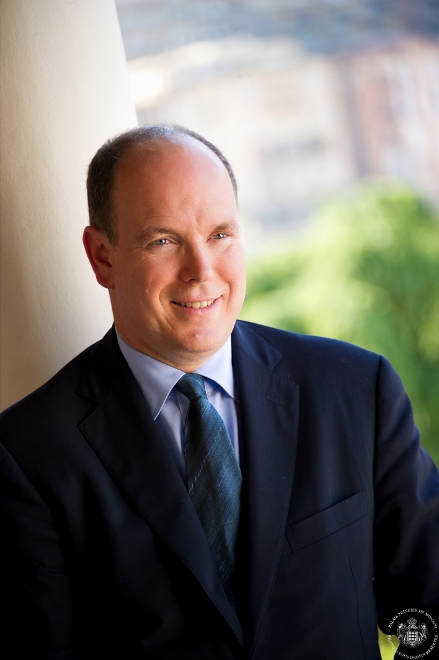 American film star Grace Kelly was not the first American woman to gain royal rank in Monaco. That station in life belongs to a New Orleans grande dame who will be remembered by Prince Albert II in The Big Easy.
The Prince, accompanied by the principality's Ambassador to the United States, Maguy Maccario Doyle, travels to New Orleans in March to participate in the dedication of a plaque commemorating the birthplace of American-born Alice, Princess of Monaco, who was a wife of Prince Albert's great-great-grandfather, Prince Albert I.
Thus, Prince Albert II is Heinke's great-great step-grandson.
Also, lest you forget, Grace Kelly of Philadelphia society married Prince Rainier III and became Princess Grace. Prince Albert II is their son.
Prince Albert was in D.C. in May of 2015 when he was honored with a Peter Benchley Ocean Award.
Princess Alice was born Marie Alice Heine to wealth and status in New Orleans' French Quarter in 1857. Marcel Proust used her as a model for the Princesse de Luxembourg in his novel, In Search of Lost Time. Differences between Princess Alice and her husband drove the couple apart and they separated in 1902. She settled in London where is became the hostess of one of its most glittering salons. The Princely couple never officially divorced.
Coincidentally, Princess Alice's birthplace was on Royal Street.
The announcement of Prince Albert's upcoming visit was made last week by Monaco's Ambassador to the United States, Maguy Maccario Doyle, as she detailed Monaco Takes New Orleans, a week-long series of events now underway to mark the ties between the Principality and New Orleans and "to celebrate our historic and cultural bonds."
"We are thrilled to have the Principality of Monaco participating in the New Orleans Tricentennial," said New Orleans Mayor Mitch Landrieu. "As we celebrate 300 years of New Orleans, we will be remembering the cultural ties between our city and Monaco."
For updates on Monaco-related events in NOLA in 2018 and more information about Princess Alice of Monaco, please visit MonacoEventsUSA.