Hidden Carriage House is Hot Spot on Tour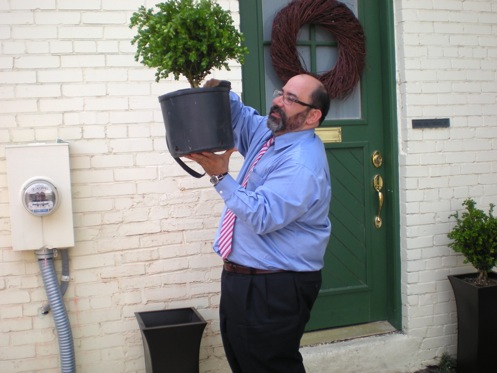 Georgetown's House Tour is getting exotic, with a trip into a hidden alley off 33rd Street,
Image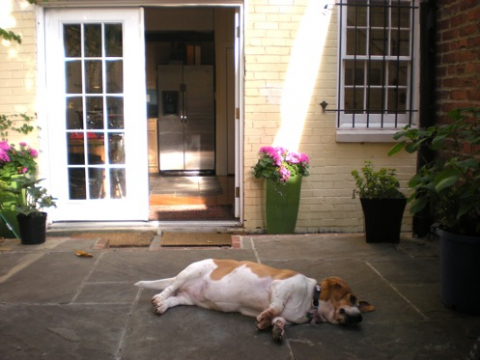 where artists' studios -- and now real artists -- thrive. The renovated carriage house of Charles DeSantis, Georgetown University's Associate Vice President and Chief Benefits Officer -- and an accomplished painter to boot -- is the latest addition to the the venerable tour April 24th 11:00 a.m. until 5:00 p.m., benefitting the charitable work of St. John's Church.
DeSantis, a San Francisco native, worked in the banking and fashion industries before finding his true home in academia. When he takes the short walk from the campus to his artistically finished hidden enclave between 33rd, 34th, O & P Sts., he says, "I know I'm really home." On top of his academic duties and artistic endeavors, DeSantis is a world traveler who has built a program to help the residents of the Kibera slum in Nairobi, Kenya.
And don't miss this part -- he loves to entertain. So you might just find a chilled bottle of Prosecco in DeSantis' hand -- and a neighbor to share it with.
For tickets, call (202) 338-1796.
Or visit the official Georgetown House Tour website.
See you there!
Image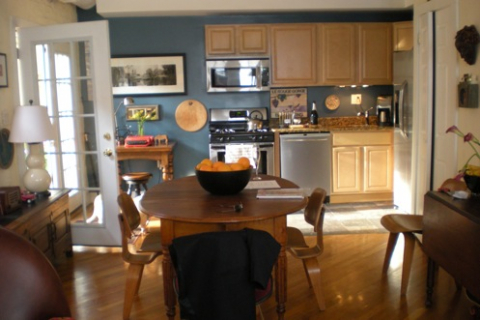 Charles DeSantis' kitchen, leading to a tressled patio, at dusk.