Hey, Isn't That the Italian Rock Star?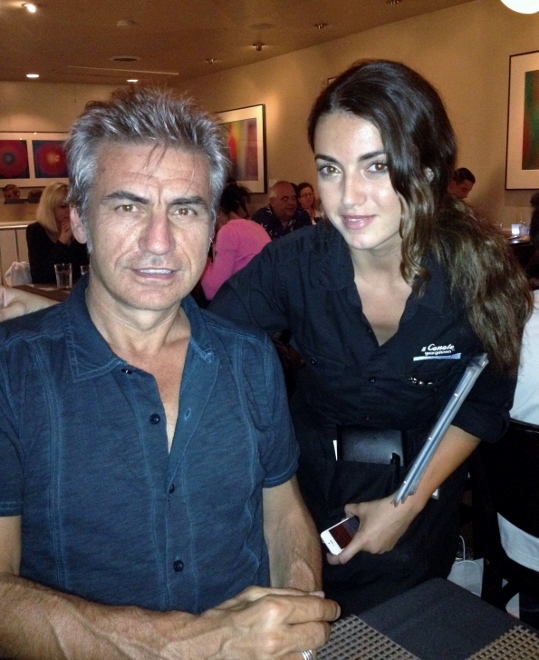 Luciano Ligabue, one of the most successful Italian rock stars ever, dined with his family at il Canale Saturday night.
Ligabue's presence at the Georgetown restaurant made quite an instant impression on the young Italian and international staff, as well as global-minded customers, since in his native Italy he is considered to be in the musical realm of Madonna.
His hits include Balliamo sul Mondo (Let's Dance on the World) and Ho perso le parole (I've Lost Words). His most famous song of all, Certe Notti (Certain Nights), was voted Italian song of the 1990s in a poll by a popular music magazine. He also directs films and writes literature.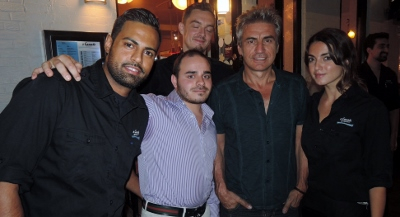 At il Canale, Ligabue dined on paccheri (Artisan large tube pasta with meat sauce and a touch of ricotta cheese) and Neapolitan-style pizza.
Naturally, Ligabue agreed to a group photograph with the staff, all of whom speak Italian. Greeting Ligabue in picture are from left assistant chef Roshan Ashiq, manager Giorgio Greco, Stefano Ferrari (in back), Ligabue and hostess Rosalia Acampora.