Hervé Maury and His Beasts Now at Ligne Roset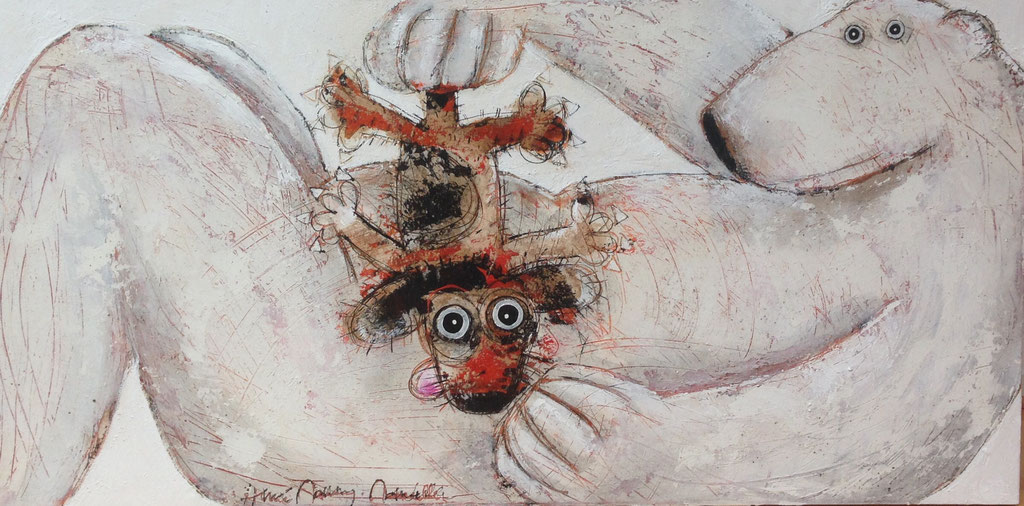 "The animals that are here always look at us and are very surprised," says Hervé Maury with a twinkle in his eye. Endowing animal characters with complexity and humor, he celebrates all manner of bestiary, including insects, giraffes, koi fish, and mice.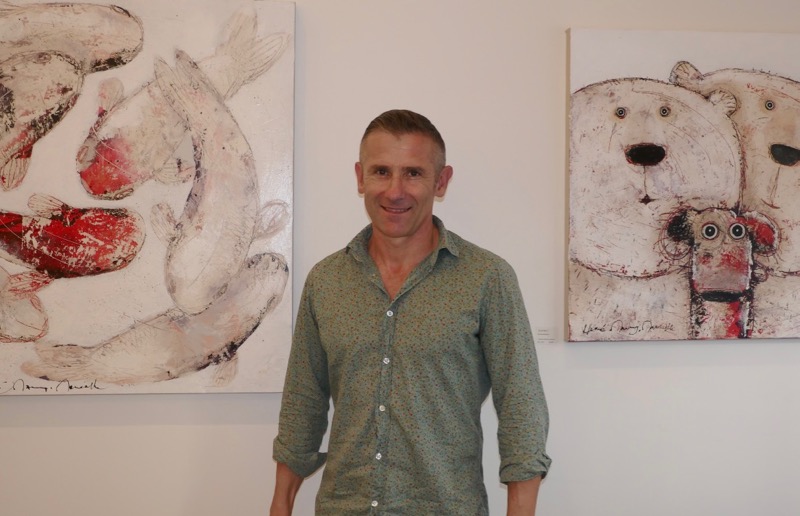 This construction worker-turned-artist has brought his whimsical subjects to Ligne Roset. Maury's show at the Chicago showroom last year was so successful that the collaboration with the French modern interior design and furnishings company resumed Thursday evening at a reception in their recently opened Wharf DC location.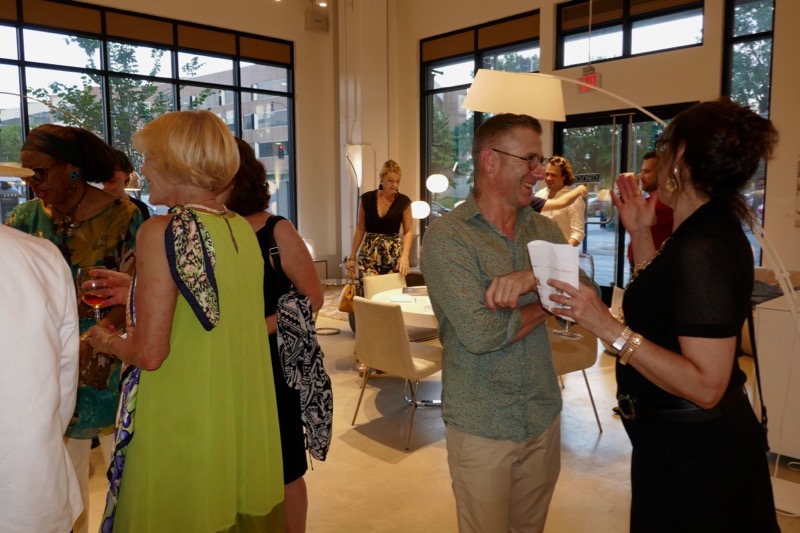 From Montmartre, where he was born, to Paris and now in Marseilles, the artist creates paintings full-time for exhibitions around the world.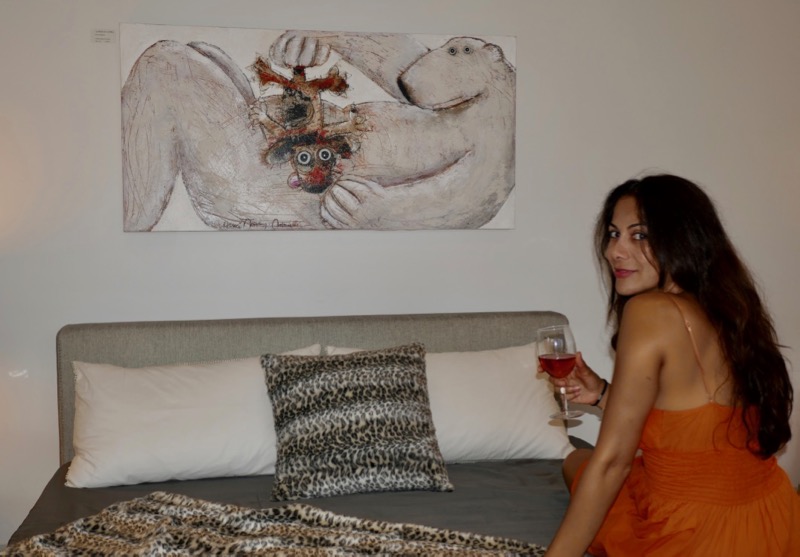 In 2006, his "Big Beasts" polar bear series adorned the windows of Hermès boutiques.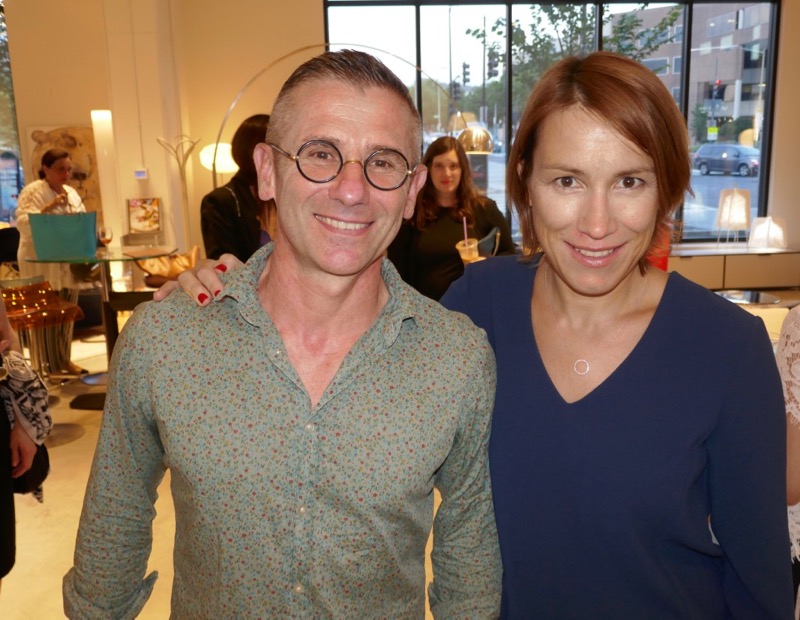 Twenty years ago, after moving and wanting to decorate a new apartment, Maury couldn't find any appealing animal-themed art so he created his own, starting with a series of charming dog paintings. Family and friends soon discovered his talent and the artist was born.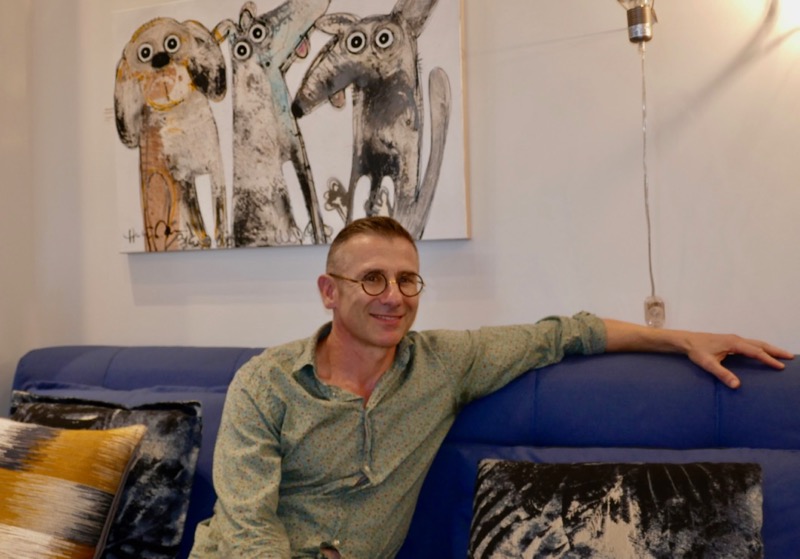 He begins his works with sand and a palette of pigments on brown paper and linen canvas, followed by gouache, India ink and sometimes charcoal. What remains constant, thanks to the the sand, is a natural tone, with the animals seeming to emerge from the earth.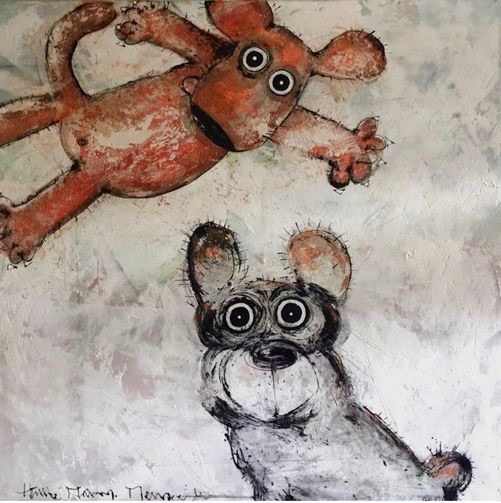 A natural connection to all of his subjects belies the fact Maury is a pet-free artist. "No, I don't have a dog. Never have." Maury explains. Have to wonder what his creatures, with their round, piercing eyes, and often bewildered expressions think about that.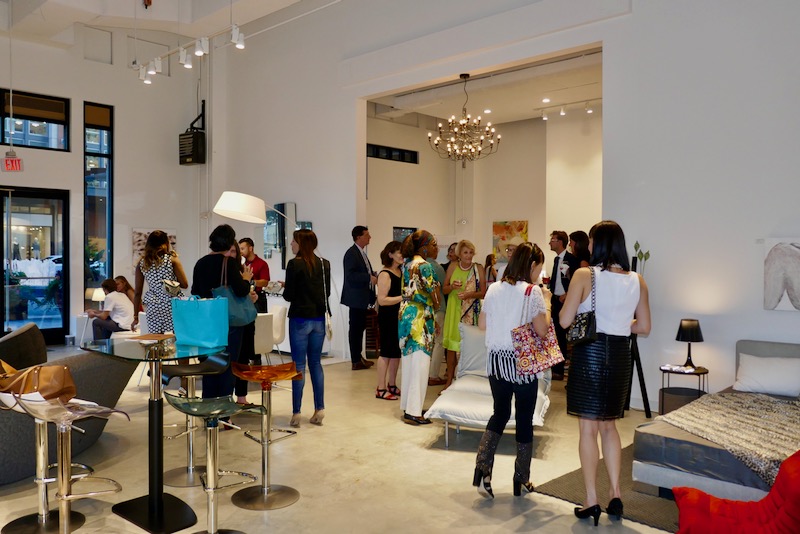 */
*/