Here's a Man Who Moves -- Covenent House To Honor Ted Leonsis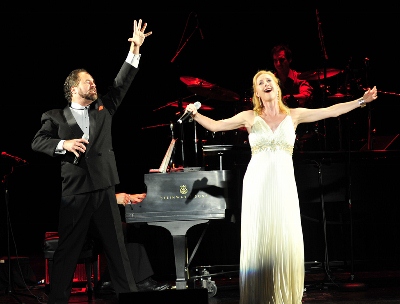 Let the music begin …with a sports virtuoso this time.
Ted Leonsis is to be honored at Covenant House Washington's "A Night of Broadway Stars" Gala on Wednesday, June 20 at THEARC, at 1901 Mississippi Avenue, SE, Washington, D.C. Leonsis, a graduate of Georgetown University, is best known as majority owner of the NHL's Washington Capitals, the NBA's Washington Wizards and the Verizon Center.
Featuring some of Broadway's top talent, the night begins with a cocktail reception followed by the musical performances and the award to Leonsis who surely will be introduced with some inspirational sporty songs. The evening concludes with champagne, dessert and a chance to mix and mingle with the stars and with DC Mayor Vincent C. Gray, who was Covenant House Washington's first executive director.
Proceeds will benefit programs for at-risk and homeless young people in Washington D.C.
Composer and lyricist Neil Berg again produces the annual stage show. His credits include The Prince and the Pauper and Grumpy Old Men. He is the creator of Neil Berg's 100 Years of Broadway - the No. 1 Broadway touring concert in the U.S. Berg will be joined by Rita Harvey (Fiddler on the Roof, Phantom of the Opera), Ron Bohmer (Phantom Of The Opera, Sunset Boulevard, Les Miserables), Rob Evan(Jekyll & Hyde, Tarzan, Les Miserables), and Sophia Ramos (One Flew Over the Cuckoo's Nest, The 12) and other Broadway luminaries.
"This cast is first rate. The audience will be enthralled by all the performances," predicted gala chair Judith Terra, chairman of the D.C. Arts and Humanities Commission.
For more information, contact Carlette Mack, director of External Affairs, at 202-610-7897 or at cmack@chdc.org or visit Covenant House.