Help the Homeless Mini-Walk Sunday at Grace Church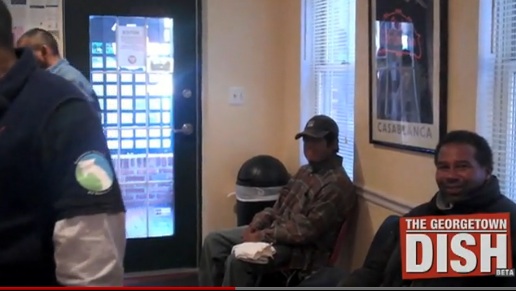 The second-annual Help the Homeless Mini-Walk steps it up this Sunday 11:00 am to 3:30 pm at Georgetown's Grace Church. Georgetown Ministry Center has set a goal of 350 participants. Enjoy moon bouncing and other games for families -- all to support homeless programs in Georgetown. Treats from Starbucks, Whole Foods and Georgetown Cupcake included.
Watch a video profile of the Georgetown Ministry Center's programs in The Georgetown Dish. Donations of $20 for youth 25 and under and $30 for youth over 25 appreciated. Each paying walker counts toward the Fannie Mae walker goal which could lead to a significant cash award from the Washington-based home finance organization. All paying walkers will receive a T-shirt.
The Taste of Georgetown on October 15 and the Spirit of Georgetown on October 13 will also generate proceeds to help the homeless.
Grace Church is at 1041 Wisconsin Ave. NW. More information here.