The 'Heart Ball' Raises Record Funds
The generous and enthusiastic crowd at this year's American Heart Association "Heart Ball" gave $1,350,000 in gifts overall, with the best live and silent auction in its history ($188,000 raised). When the auctioneer opened the bidding for "Open Your Heart" gifts - straight donations that go directly to the mission - another $100,000 was raised at the National Building Museum, where the annual event was held on Saturday night.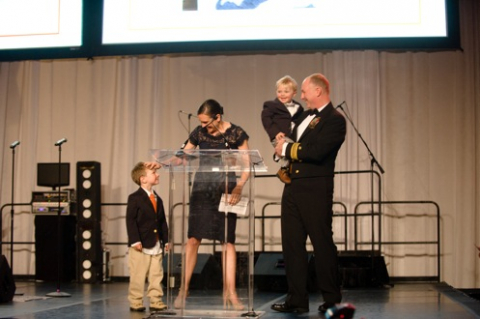 The audience was clearly moved by the story of young Cooper Wixted (held by his father in the photo above), the American Heart Association's 2013 "Face of the Heart," who survived Hypoplastic Left Heart Syndrome after life-saving heart surgery.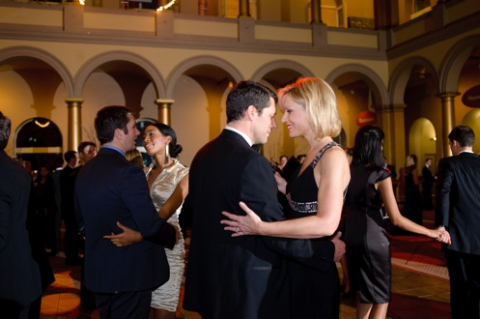 "There was a lot of energy, and the young professionals that joined the party at 10:00 pm really had a good time," said Kara Laing, Director of Development of the American Heart Association. "We were there dancing until 1:00 am!"