To a Healthy and Prosperous 2013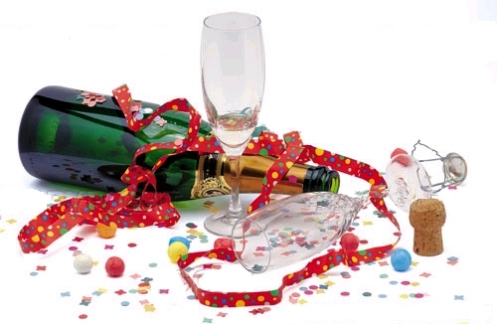 2012 was a good year in many ways. The economy improved and positive things have happened in both the District and the Nation. But as we begin 2013 there are many things yet to be accomplished both locally and at the Federal level.
I was pleasantly surprised to open my Washington Post on the morning of December 26, to find an editorial praising Mayor Vincent Gray. The only conclusion I could draw was that Jo-Ann Armao either had an epiphany over Christmas or got some really nice gifts that put her in a good mood. The editorial Restoring service complimented the District on "making significant strides in showing its capabilities in managing local services". It complimented the Mayor on ending outside oversight of some social service programs and said, "If the administration's recent success is any measure, there are sure to be other milestones to be celebrated."
We are doing really well in the District. Balancing our budget; improving city services; reducing unemployment; continuing the trend of people moving into the District at a rate of over 1,000 a month; and continuing the unprecedented economic growth in the City. Yet there are many things left to be done in 2013. The U.S. Attorney's office should quickly finish its investigation into the Mayor's 2010 campaign whatever the outcome is. The DC Council must look at campaign finance reform and pass legislation to restore the integrity of DC campaigns. They should either pass the bill the Mayor sent to them last September of come up with their own but it needs to be done quickly. The Council also needs to look at making sure the MPD is fully staffed and that may mean funding more police officers. They need to look at such issues as making surrogate parenting contracts legal in the District so residents who want to have a baby using a surrogate don't have to go to Maryland to sign a contract. They must do appropriate oversight of DCPS and Charter schools but do it in a way that is not micro-managing the school system as they once did. Education Reform is progressing and rigorous oversight need not stand in the way of continued progress and support for Kaya Henderson.
On the Federal level we are nearing the end of the year and still fighting over how to avoid going over the 'fiscal cliff'. Surely something will be done whether it is before or after December 31st to avoid a middle-class tax increase. Congress needs to get its house in order and do the people's business in a timely manner. Democrats and Republicans need to compromise and move forward a host of needed legislation on immigration, tax reform, the environment, and agree that they won't make a spectacle of themselves and the nation again and quickly approve raising the debt ceiling.
Everyone agrees our foreign service officers need to be better protected and Congress should provide adequate funding for that. To do that they need to get over the finger pointing and move forward a realistic plan for that protection. Congress must look realistically at what it will cost to provide adequate healthcare over the next 50 years for the veterans who have served our nation in Iraq and Afghanistan and ensure that happens.
In 2012 the country continued to make its way out of the worst economic crisis we faced since the great depression. May we continue to see the economy improve and bring an end to the war in Afghanistan. My prayers are for a healthy and prosperous 2013 and that we all do our part to make the world a better and safer place.