Health exec sells Georgetown manse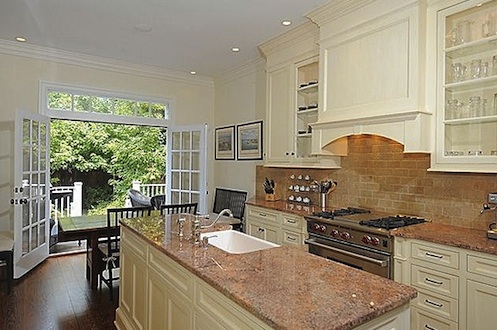 Chet Burrell, CEO of Owings Mills, Md.-based CareFirst BlueCross BlueShield, sold his Georgetown townhouse for just shy of $1.88 million, reports Washington Business Journal.
The 3,200-square-foot, three-bedroom home at 3023 O St. NW was listed for $1.96 million in January. Its final sales price at the end of March was $625,000 more than Burrell paid for it in the spring of 2006 with his wife, Elizabeth.
The median home sales price in the same 20007 ZIP code was $729,000 in March, according to Long & Foster data.
Burrell has sat at the helm of the nonprofit insurance giant, which dominates the commercial payer market in the Washington area, since late 2007. During a 10-year career with state government in New York, he served in various senior-level positions including Executive Deputy Commissioner for the New York State Office of Mental Health, Deputy Director for New York State Office of Health Systems Management, the state's health regulatory agency, and New York State Governor's Staff, Division of the Budget.
Could he be headed for the "other Manhattan," New York?