HazMat team responds to reports of gas leak at Cosmos Club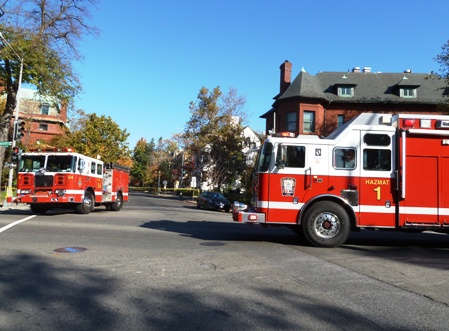 By 11:00 am all streets were reopened, but earlier this morning, D.C. emergency personnel including a HazMat team responded to what witnesses described as a "big gas leak" near the Cosmos Club at 2121 Massachusetts Avenue.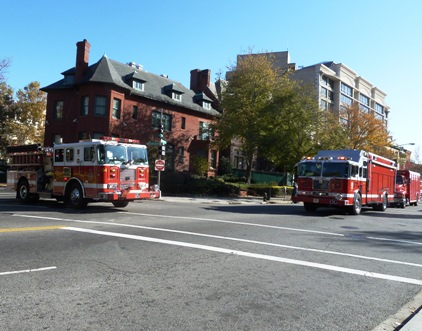 According to dcist.com, "The gas line to the club and the surrounding buildings along Massachusetts Avenue, Florida Avenue and 21st Street was turned shut off, and authorities were conducting air monitoring in various locations around the scene, including several evacuated buildings."
Portions of Massachusetts Avenue, Florida Avenue, 21st, Q, and R streets were all closed for the response. Air monitoring systems were deployed, and elevated readings were detected, according to the Firefighter's Association.
The investigation continues.